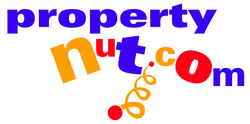 it's just getting the real estate agent what they need in this market: low cost per property promotion that gets results
Phoenix, AZ (PRWEB) December 5, 2007
PropertyNut announced today they have exceeded their end of year goal of over fifteen hundred Real Estate Professionals now getting the results their sellers demand in this "Bubble Busted Market". With nearly 20% of the properties agents posted on their website now sold or rented, their newly designed program for getting properties where the buyer search begins for a home has put them well on their way to developing their own unique set of "Golden Arches."
PropertyNut has been developing and providing the Real Estate Professional an additional on-line resource to help market properties to potential buyers. Their approach was a bit unconventional almost a year ago and certainly raised the question - why another real estate website, but they are quickly gaining significant popularity.
With the December 1 data showing that 19.8% of all posted properties on PropertyNut® have sold or rented as a result of their aggressive Internet marketing techniques in this bubble-busted real estate market, they are without doubt, garnering considerable attention now.
So what is different about PropertyNut® today?
Because 85% of all property buyers now start their search on the Internet, agents report they are unprepared to be Internet marketing specialists.
Over the past few months PropertyNut®'s "road-less traveled" strategy is to be the personal Internet marketing company doing all the work to get the agents and their properties in front of real estate buyers fast!
They are now "pushing" agent properties to the buyers where they initiate their search for properties. They do this by auto-feeding ads to realty industry blogs, news groups and to numerous buyer searched real estate websites such as, edgeio.com, oodle.com, vast.com, googlebase.com, city-data.com, backpage.com, hotpads.com, lycos.com and others all part of the code name project, DESPERATE HouseNuts.
It's a numbers game...not a new concept but one whose time has come to go to the top of the list...the more opportunity for a buyer to see the property ad, the higher the chances to contact the agent, the higher probability of a sale.
And this is exactly what PropertyNut® does:
1. increasing the property visibility and odds the buyer will see the property
2. increasing the buyer interest to click right through to the agent
3. increasing the number of sales for the agents
No lead generating for a fee or other hidden costs. For $9.99 per month per ad (monthly subscriptions for unlimited listings are available as well), "it's just getting the real estate agent what they need in this market: low cost per property promotion that gets results", the company said.
In about 6 months with over 3000 listings marketed there PropertyNut® reports 1 in 5 have sold or rented!
Craig Cocciola, Head Nut at PropertyNut®, said, "From the beginning, we have modeled PropertyNut® after Ray Crock and McDonald's where I worked during high school in Cedar Rapids, Iowa. We'll sell a quality product, with unparalleled service, that's easy to use and provides the results for all that use the service with a price that the customer will say,'why wouldn't I do this?'."
It would appear with over a thousand agents now getting the results their sellers demand, PropertyNut.com is well on their way to developing their own unique set of "arches."
For more information on their products and services, visit them at PropertyNut.com or call the NutGuys at 866-444-8265 for more information today.
###