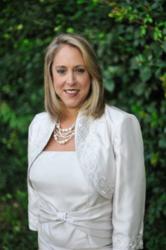 Locating counselors who are trained in Christian beliefs can be more difficult for some adults.
Houston, Texas (PRWEB) February 24, 2013
Clinical counseling is offered in most major cities to help men and women find relief for different emotional or physical issues. Locating counselors who are trained in Christian beliefs can be more difficult for some adults. One expert online has made finding a Christian counselor easier for men and women. The drmichele.org website is now open for bookings for online counseling or telephone counseling sessions. These new services are expected to help men and women in all parts of the U.S.
Biblical-based counseling is one part of the Christian faith that is practiced by counseling experts. This provides the foundation that is used to help adults make decisions according to faith.
Although this counseling is specialized, the assistance that is provided is designed to help a person overcome challenges and issues that could be causing distress. The new services now offered online by Dr. Michele seek to offer help and hope to men and women without resources in their local environment.
The thought process of a person struggling with stress or other issues can increase the chance of making irrational decisions. Part of counseling is to teach a person how to block negative thoughts and reverse the thought process to begin the healing process.
"For true recovery to take place it requires more than abstinence from a substance or event, it requires a change in thinking," said Dr. Michele Fleming, phD and founder of Life Renewal Inc. "You must be able to identify this type of abuse to properly deal with it," added Dr. Michele. The marriage and family counseling that is offered is in addition to grief counseling and other issues that can be overcome with counseling sessions.
As a special incentive, Dr. Michele Fleming is offering a 20 percent discount for counseling sessions to new clients. This limited offer is one way that this expert is extending professional assistance to men and women who require immediate help. Additional resources can be obtained online at https://twitter.com/drmichelef.
About Dr. Michele
Dr. Michele Fleming, phD, is a clinical counseling expert that has offered personal assistance to men and women for over 12 years. Based in Jacksonville, Florida, the counseling services that have been offered to local adults are now offered on a nationwide basis. The biblical foundation for counseling offered through each individual session provides Christians with the right services. Dr. Michele is the author of several books and some of these publications are available for download on her official website. One-on-one sessions are offered by this expert through Skype online or by telephone from any part of the United States.