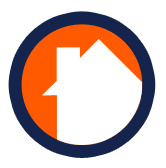 Scottsdale, AZ (PRWEB) April 01, 2011
Today, BuildZoom announced the launch of their advanced search features, making it simpler for consumers to find reliable contractors in their area. The advanced search features allow users to filter search results by license status, customer feedback, BBB rating and more.
"For a long time, consumers have been manually filtering contractors by variables such as their BBB rating, customer feedback and license status," said Ryan Petersen, a spokesperson for the company. "Our goal was to make this filtering process simpler and faster."
One of the main differentiators between BuildZoom and all of the many contractor directory services out there is that BuildZoom values the experience of the consumer. "The construction and remodeling industry is one that has long been associated with low consumer confidence," said Petersen. "Our mission is to earn consumer trust through transparency and balance in the way we rate contractors."
The advanced search filter capabilities are the first major features released since BuildZoom announced their rebranding initiative in early March.
About BuildZoom
BuildZoom is the largest directory of remodeling and construction businesses in the United States today. We provide the public with free access to information on over 1.5 million remodeling and construction businesses that have been ranked and rated according to a proprietary algorithm that crunches data that includes public information, private ratings from third-party resources, consumer feedback and more. In addition, BuildZoom provides businesses with a suite of online marketing tools that help them increase their online visibility, manage their reputation and acquire new business leads.
###