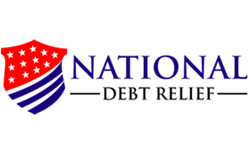 stress is one of the after effects of low financial capability
New York, NY (PRWEB) October 22, 2014
National Debt Relief explains in a recent article published October 20, 2014 how low income families can still live a happy life. The article titled "How To Have A Happy Low Income Household" shares some tips in order for households who are financially challenged to not lose hope in their situation.
The article starts off by explaining how stress is one of the after effects of low financial capability of a person and households. Consumers slowly start to realize that happiness eventually goes out the window when money is a problem. It is also one of the most common reasons for marital fights among couples.
The US poverty rate is already at a decline but it is still a high rate. In 2013, it was reported to be at 14.5% – a slight decline from the 15% rate in 2012. This is still higher than the pre-recession days of 12.3% in 2006. Bottomline, it is getting better but nowhere near what it was before the Great Recession.
The article points out one of the things consumers can do to help find happiness in the midst of low income is to concentrate on the experience rather than your possessions. It simply means that consumers need to learn how to concentrate on the experience that they will get from the materials – rather than from the mere satisfaction of owning something new.
Another one is having goals and monitor their progress. The idea is not to concentrate on how little consumers have. Instead, focus on being thankful that they are able to contribute anything to it at all. By looking at the progress and not how far off the goal they are, it can positively help their way of thinking.
The article also points out that being close to people with the same situation as can act as a group support. These group of people will be going through almost the same things and as such, will be looking for the same solutions to their problems, Being in the same boat, consumers can feel that they are not alone in their situation. To read the rest of the article, click on this link: http://www.nationaldebtrelief.com/happy-low-income-household/