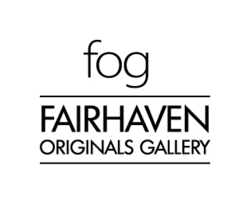 We invite artists working in a variety of media to contact FOG about gallery representation
Bellingham, Wash. (PRWEB) March 18, 2010
The Fairhaven Originals Gallery (FOG) has recently completed an extensive remodel in the beautiful historic Fairhaven District of Bellingham, Washington in the Pacific Northwest.
This new fine art gallery space offers high ceilings, natural light and warm tones ideal for displaying fine art. The gallery interior takes advantage of the Fairhaven District's early-1900's theme by utilizing natural elements and colors throughout while highlighting art on display using an innovative LED gallery lighting system.
Gallery curator, Caitlin McInnis, is putting out the call to artists everywhere. "We invite artists working in a variety of media to contact FOG about gallery representation," McInnis said. "Because of the high ceilings and large window space, FOG lends itself to bronze, assemblage, ceramic, and wall sculpture."
Interested artists should contact McInnis to arrange a portfolio review. Artists should be willing to participate in ongoing gallery events including shows.
McInnis received her degree in Art History with emphasis on contemporary art from the University of Utah. Previously, McInnis worked for Durham University's prestigious Museum of Oriental Studies. Her work included collections research, gallery design, and the selection of works to be featured in the museum's new book, "Fifty Treasures of the Oriental Museum."
About Fairhaven Originals Gallery
Fairhaven Originals Gallery (FOG) is owned and operated by local entrepreneur and art enthusiast David McInnis. The gallery is located at 960 Harris Street, Suite 103 in the Fairhaven district of Bellingham, Washington.
###