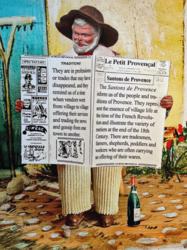 Many photographers are discovering that mobile phones, such as the iPhone, provide useful tools and a variety of special effects available through the use of in-camera applications
Berkeley, CA (PRWEB) January 06, 2012
With so many mobile phone cameras producing equivalent or higher quality pictures than traditional point-and-shoot cameras, Bay Area's photography services company, The LightRoom identified a growing cell phone photography trend among photographers, and even a few of its own past, featured artists.
"Many photographers are discovering that mobile phones, such as the iPhone, provide useful tools and a variety of special effects available through the use of in-camera applications. These phones are producing high quality pictures that are appropriate for more demanding, professional work," Robert Reiter of The LightRoom said. "The LightRoom gallery has featured two shows of phone-oriented photography in the last year, and we look forward to bringing the best of this new form of photography to light."
The advent of digital photography and tools, such as Adobe Photoshop, have some accusing photographers of making "push button" art, while handcrafting a photograph becomes a lost approach in the industry. Like many, photographer Gail Skoff has explored and embraced what modern equipment and software can do for her photography, but she also combines and considers many forms of photography in her work.
In her latest project, the "Santons de Provence," which was recently featured at The LightRoom, Skoff merged classical and modern approaches to the end result of a handmade, fan-fold book, with pages approximately 13 inches by 13 inches, printed digitally on her Canon 6300 pigment inkjet printer on archival rag paper.
The most interesting aspect of the project was that Skoff did not use her professional camera equipment but instead opted to use her iPhone, and the Hipstamatic photo application.
"I don't photograph with the iPhone because it is easy. The application I have chosen, Hipstamatic, is hard to use with precision. The lighting is often uneven and there can be a greenish tint. The framing is vague and must be left to chance. There are often dark patches and the focus is difficult to predict. But I use it because I like the effect it has on my images. The frayed edges and softness seem appropriate to my 18th century subject matter, and I don't have another tool that can do that," Skoff said. "The iPhone has the only camera that can give me the effect I want, so I love it in spite of it's difficulties."
Santons are small figurines, 5 or 6 inches high, from the folk art tradition in the Provence district of Southern France. Skoff used these figurines in three-dimensional sets, featuring printed backgrounds and other small props. The effect created tableaus that portrayed village life in the late 18th century, when vendors traveled from town to town offering their services and wares. Further work on the pictures was completed in Photoshop before printing.
Photographer Gail Skoff has worked in the industry for years and was first a film photographer known for her delicate, hand-painted, black and white darkroom prints.
For more information about Gail Skoff, view her on the web at gailskoff.com.
For more information about The LightRoom, call 510-649-8111, view them on the web at http://www.lightroom.com or visit 2263 Fifth St. in Berkeley.
About The LightRoom
The LightRoom in the Bay Area offers fine art printing for photographers and other artists. They provide a number of photography services, including pigment inkjet printing, also known as giclée, and inkjet printing in Berkeley. From film scanning to the preparation of any digital file to simply working with printer-ready files, The LightRoom helps clients get the most out of their work. If needed, it can also output digital files for printing on traditional photographic paper with its LightJet printer. The LightRoom also showcases the work of its many talented clients at its studio gallery.
###