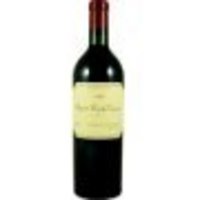 'Investment Grade' wine must have four qualities summarized by what I call the RAQS™ (pronounced racks) system
San Jose, CA (Vocus) October 13, 2010
Edward Mackauf, president of FineWineCollector.com, knows the collectible and fine wine market better than many sommeliers at five-star restaurants. His firm sells the world's top one percent of wine to buyers in the U.S., China, Europe, and around the world. When fine wine buyers ask him which investment grade wines to buy now, he has a short list, and with good reasons.
"'Investment Grade' wine must have four qualities summarized by what I call the RAQS™ (pronounced racks) system," explains Mackauf. "The keys to investment grade wines are: Reputation, Aging Potential, Quality and Scarcity."
Many investors and wine collectors, both domestic and international, use Robert Parker's wine ratings to research the quality and aging of potential of wines. "Sticking to Parker's 99 and 100 point-rated wine recommendations can be a sound investment strategy," says Mackauf. "But, I don't recommend buying only '100-pointers' when advising our non-investor clients."
Another critical predictor of a wine's investment potential is its past performance at auction. Collectors and investors can research current retail prices at top fine wine sites including http://www.FineWineCollector.com. Based on the above, Mackauf recommends the following 8 wines for those seeking investment grade wines.
 
1. Bryant Family – 1997, 1995
2. Ch. Lafite-Rothschild – 2003, 1996, 1986
Mackauf Notes: Because the Chinese love of this brand, all years seem to be good investments for the short and medium term
3. Ch. Latour – 2003, 1996, 1982
4. Ch. Margaux – 2003, 2000, 1996, 1990
5 Ch. Mouton-Rothschild – 1986, 1982
6. Domaine de la Romanee Conti – 2005
Mackauf Notes: This label breaks my rules, often having only moderate ratings, but has super strong reputation and scarcity, so years with very good but not stellar ratings are also good investments
7. Schrader Cellars – 2007, 2006
8. Sine Qua Non – 2006, 2005, 2004, 2003, 2002
Many of the collectors who sell wine to FineWineCollector.com buy a case of great "blue chip" wine, let it age and appreciate in value, and then sell half of the case for what they paid for the whole case. "That is how many collectors drink great wine for free!"
Founded in 2002, FineWineCollector.com (FWC), located in San Jose, CA, is an Internet business that sells "The Finest Wines at the Finest Prices." The company specializes in California cult wines, First and Second Growth Bordeaux, Sauternes, and Vintage Port. FWC also acquires and sells the best wines of Burgundy, Rhone, Italy, Australia, and Oregon. FWC buys wine collections from collectors in the U.S. and guarantees rigorous inspection and proper storage to ensure provenance. All FWC wines are sold online or by phone. Visit http://www.finewinecollector.com, or call Edward Mackauf at 408-370-6700.
###