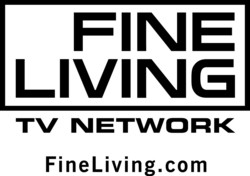 Knoxville, TN (PRWEB) September 4, 2008
Have you heard about all the pop culture icons celebrating milestone birthdays this year? Madonna, Michael Jackson, and Prince have all hit the big 5-0! Actress Hillary Duff and Backstreet brother Aaron Carter both turn 21 in the coming months. If you too have a milestone birthday to celebrate, check out all the party ideas at http://www.FineLiving.com.
The Web site dedicated to the good life, FineLiving.com offers tips for planning fun and creative birthday bashes, including ideas for themes, cakes, menus, and more. Kids' party ideas are always in demand, and FineLiving.com has created a timeline to help ensure a smooth and successful celebration, from the invitations to the thank-yous. (http://tinyurl.com/5cxekb)
Time of year is important in determining what type of party is appropriate, so FineLiving.com has outlined a list of party themes for each season. This time of year, outdoor carnivals and games, backyard cookouts and campouts, and pool parties are all good choices. (http://tinyurl.com/6oz3ud)
Thinking about parties can be fun - or stressful - depending on your level of "party-giftedness." What do you really know about party planning? Just for fun, FineLiving.com has developed "Party IQ," a quiz to see if you are an entertaining Einstein or a party pooper! (http://tinyurl.com/6m6k8w)
Birthdays aren't the only occasions to commemorate, of course. While visiting FineLiving.com, don't miss the tips on other celebrations from progressive parties, to block parties, to spa parties - not to mention all the holidays on the calendar.
Scripps Networks Digital
Scripps Networks Digital is a diversified, multi-platform programmer that delights millions daily with award-winning content in the home, food and living categories. SN Digital's Web sites -- HGTV.com, FoodNetwork.com, DIYnetwork.com, FineLiving.com, GACTV.com, Recipezaar.com, HGTVPro.com, and the newest FrontDoor.com -- are powered by engaging content, interactive tools and social spaces that take fans of Scripps Networks cable brands further into the story and offer online users information and inspiration to fuel their passions. SN Digital also distributes content to mobile and online partners, providing lifestyle solutions virtually anywhere, anytime.
###