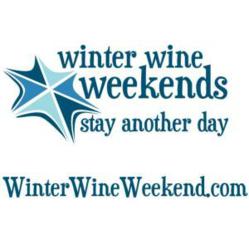 Winter Wine Weekends reminds visitors that Finger Lakes Wine Country is a year-round destination and easily accessible any time of year
Corning, NY (PRWEB) October 26, 2011
Visitors to Finger Lakes Wine Country, New York this winter who book a Winter Wine Weekend package will receive exclusive deals at many of the region's hotels, inns, and bed & breakfasts. In addition, each Winter Wine Weekend package comes with a free and exclusive PALATE passport featuring wine tastings, experiences, shopping deals, and attraction discounts. Winter Wine Weekends will kick-off on November 15, 2011 and extend through March 31, 2012. Certain blackout dates apply to each participating accommodation, winery, restaurant, and attraction with all the details found at http://www.WinterWineWeekend.com.
"During this time of economic and political uncertainty travelers are looking for destinations that offer unique and relaxing experiences at a great value," said Morgen McLaughlin, president of Finger Lakes Wine Country Tourism Marketing Association. "Winter Wine Weekends celebrates the affordability of the region while highlighting may of the warm and cozy accommodations, wineries, restaurants, and attractions. The promotion reminds visitors that Finger Lakes Wine Country is a year-round destination and easily accessible any time of year."
Finger Lakes Wine Country is the most affordable and beautiful wine country destinations in North America with four wine trails; over 100 wineries and over 400 unique things to do including shopping and dining experiences, world-class museums, and a local culture that is both warm and welcoming. *Finger Lakes Wine Country is America's favorite wine destination as demonstrated by having over 40,000 engaged Facebook fans, the most of any other wine destination. The Finger Lakes wine industry was featured in the The New York Times and on NPR in recent weeks. The Finger Lakes was selected as a Top Ten Value Destination for 2011 by Shermans Travel and was named the "World's Most Beautiful Wine Region" by Budget Travel readers in their 2010 Readers' Choice Poll.
For further information on this year-round destination visit http://www.FingerLakesWineCountry.com, http://www.Facebook.com/FingerLakesWineCountry, http://www.Twitter.com/FLWineCountry, or call 800.813.2958. Download the free Finger Lakes Wine Country mobile travel app for iPhone, iTouch, and BlackBerry at http://www.FLWC.mobi.
###