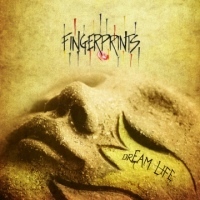 "Dream Life . . .a project that will no doubt continue to draw the attention of listeners craving something with just a bit more oomph than commercial formula driven jazz." - JazzLynx.net
Ojai, CA (PRWEB) July 26, 2010
Fingerprints, known as "one of the best kept music secrets in the South," releases their long anticipated fifth CD, Dream Life, on August 10th on the Pacific Coast Jazz label. This project follows the enormous popularity of their last release, DNA, and proves this contemporary jazz band deserves greater national and international recognition. On Dream Life the band delivers exceptional grooves, emotional energy and some of the most soulful covers around. According to bassist and leader Frederick Nichelson, "Some of our work is comparable to groups like The Crusaders, Spyro Gyra and Pieces of a Dream, but we are careful to stay away from being over produced and seldom use midi-sequencing. We want to be known as a "real band" whose recognized sound of soul, blues and jazz have evolved through over twenty years of live performance."
We're excited to have the opportunity to represent Fingerprints with their fifth and most celebrated CD, Dream Life," said Donna Nichols, founder and president of Pacific Coast Jazz." Nichols' label has teamed up with publicist Joy Foster of SV Media to help promote the new release and for access to international media buying. Pacific Coast Jazz, founded in 2003, is an independent jazz label that also offers artist management services. All PCJ artists are distributed worldwide by MVD Audio/Big Daddy Music.
With four accomplished CDs to date (Fingerprints, Reunion Live, Summertime Music and DNA), the distinguished sound of Fingerprints has been shaped through the years by its long-term members: Frederick Nichelson (bass), Claud Hardrick (saxophone, flute, vocals), Tim Jones (lead vocals, percussion), Kennan Wylie (drums, percussion), Jordache Grant (keyboards), and Robert Lacroix (guitar). Along with electrifying performances on Dream Life, the CD features surprise guest artists like Bernard Wright, Mel Scott, Todd Parsnow, Shelley Carol, Larry Davis, John Gordan, and Richard Smith. The songs on Dream Life are appealing originals by band members or musical guests along with three cover tunes written by, jazz icon Herbie Hancock(Tell Me A Bedtime Story), Grammy award winning songwriter Diane Warren (For You I Will) and a classic jazz standard by the great Tadd Dameron (Lady Bird).
However, what is most special about this CD is the fourth track, "I Am A Man" with inspiring vocals from Tim Jones. Memphis native Frederick Nichelson was honored to co-write the title song with Stax/Volt artist Deanie Parker for the documentary,I Am A Man. Produced by the Memphis Tourism Foundation in partnership with Running Pony Productions and Old Bridge Media, the all-Memphis team also included Switch Creative, Electraphonic Recording and was written by Memphians David Appleby, Allison Graham and Steven Ross. The documentary is the story of one man, Elmore Nickelberry, and his fight for dignity, justice, and the power of the human spirit. Surrounded by the soul music that helped make Memphis famous, Mr. Nickleberry tells an uplifting life story of endurance and character as he is joined by the men and women of the 1968 sanitation strike whose courageous stand helped change the world forever. Dr. Martin Luther King supported their plight by saying to the public that "our society must come to respect the sanitation worker."
For many years standing room-only crowds have been lining up to hear the perfect blend of jazz and R&B by the Fingerprints musicians at venues and music festivals throughout the South and Southwest. Band members have recorded and toured in the past with highly respected artists such as Harry Connick, Jr., Marion Meadows, Ronnie Laws, Freddie Revel, Tom Browne, Miles Jaye, Wayman Tisdale, Roy Machado, Toni Redd, Brad Leali, Ardina Lockhart, Shelley Carrol and Kyle Turner. With a performance schedule of over 100 shows per year, Fingerprints still manages to find time to reach out to help the youth in the Memphis community through donated concerts to civic and non-profit organizations.
"It is an important "mission" for the group to be able to share our music for the benefit of people," commented Nichelson. "Dream Life is a testament to the good fortune and pleasure we have to be making a living at our music while inspiring others to do the same. We express that enthusiasm every time we perform or record and hope that people feel the same joy we do." Go to, http://www.FingerprintsBand.com or for review copies or interviews contact publicist, Joy Foster at SVMedia@svmediarelations.com.
ABOUT FINGERPRINTS
The group, Fingerprints, was founded in 1986 by guitarist Roy Machado and bassist Frederick Nichelson while they were both music students at the prestigious University of North Texas. "We started the band in college," said Nichelson, "and have stayed together since that time in collaborations and performances. Many of our other band mates and fellow students at the time went on to success with major artists like the Duke Ellington Orchestra, Seal, Sheryl Crow and others. We felt it was important to create our own voice in the music community and remained dedicated to that idea. "Nichelson, a native "Memphian", grew up in the shadow of Stax Records legends and their contemporaries such as, The Memphis Horns, Kirk Whalum and the Bar-Kays. Drummer Kennan Wylie comes from Austin, Texas and earned his Master's degree in Music from the University of North Texas. When Kennan is not on stage performing with Fingerprints, he serves as an educator and his groups have won past awards at the Percussive Arts Society International Conferences (P.A.S.I.C.). Fingerprints saxophonist Claud Hardrick, (a native of Wichita, Kansas), along with veteran guitarist Robert Lacroix and keyboard player Jordache Grant epitomize the musical philosophy of the group, which is to always strive for the contemporary cutting edge while maintaining respect for tradition. In addition to the "core group", Fingerprints frequently features talented vocalists Tim Jones (singing on all the band's CD releases) and Ardina Lockhart.
Fingerprints 1991 self-titled CD sold over 10,000 copies and their second release in 1994, Summertime Music, surpassed that number reaching top twenty status in both Radio and Records and the Gavin Report. The opening track, "Whisper," featuring long time friend and saxophonist Marion Meadows, continues to be a favorite of many radio stations in the USA and internationally. With their third release, Reunion Live, the band created a definitive statement in the evolution of their musical growth and popularity. Recorded at the world famous Caravan of Dreams club in Fort Worth, Texas, tracks can be heard on This is Texas Smooth Jazz CD sampler released in the fall of 1996. But it was the amazing popularity of Fingerprints 2001 CD release, DNA, which catapulted the group into increased exposure with rave reviews and thousands of loyal fans. One of the singles from DNA, "So In Love," is featured on the international compilation, Cafe de Soul- Chapter 3.
With a performance schedule of over 100 shows per year, Fingerprints still manages to find time to dedicate to the Memphis community through donated concerts to civic and non-profit organizations. Past organizations have included Sarcoidosis Foundations of Texas, the Salvation Army and the Cub Scouts of America. One of their main emphases is to give back to their own communities by supporting young people and youth organizations through their music and performances. "It is an important "mission" for the group to be able to share our music for the benefit of all people and particularly we want to encourage young people to use music as a way to find positive expression in their lives," commented Nichelson. "Dream Life is a testament to the good fortune and pleasure we have making a living at our music and so we want to inspire others to do the same. We demonstrate that enthusiasm every time we perform or record and hope that people feel the same joy we do."
PRESS QUOTES:
"…this delightful breath of fresh air can be a jazz gateway drug to loads of uninitiated ears who will find themselves getting off on the right foot. A real treat." - Chris Spector, Midwest Review
"If you dig the sounds of contemporary jazz, you'll probably get into this release from the southern branch."

Brad Walseth, Chicagojazz.net
"If this music is meant to describe and/or define life in a dream state, it's mellowness at its best. . . Fingerprints will definitely leave a trace on you."

John Book, This Is Book's Music
"Dream Life, the fifth release from this very competent contemporary jazz band, Fingerprints, seems to cover more turf than just contemporary jazz as it shows off a fine blend of genres and styles ranging from old school soul to a Brazilian touch." - Ronald Jackson, The Smooth Jazz Ride
###