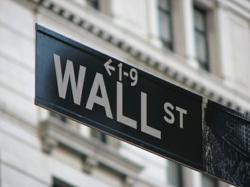 New York, NY (PRWEB) December 19, 2011
Banks, brokerage firms, stock exchanges, insurance companies and hedge fund companies all need to meet specific regulations in regards to their electronic communications including mobile messages such as text messages (SMS), and Instant Messages, as well as PIN and BBM messages on the Blackberry®.
The Financial Industry Regulatory Authority (FINRA) is the largest independent regulatory body established for securities firms in the United States. FINRA's primary objective is to ensure that emerging issues are addressed in a regulatory capacity before they become problems for investors or the financial markets. FINRA aims to educate investors and give them the resources to build their knowledge of financial products and their rights as investors, while overseeing securities representatives. Acting as the catalyst behind many financial industry rules and regulations, FINRA is currently focused on ensuring that appropriate mobile electronic communication compliance rules are established and followed.
In FINRA Regulatory Notice 07-59 (December 2007), FINRA provided guidance regarding the review and supervision of electronic communications. When employing risk-based procedures to review electronic communications, FINRA's guidance suggested that members consider the following:
1. "Flag" electronic communications that contain customer complaints, problems, errors, orders or other instructions for an account; or is inconsistent with FINRA rules, federal securities laws and other matters of importance to the member's ability to adequately supervise its business and manage the member's reputation, financial and litigation risk;
2. Identify such other business areas the member may identify as warranting supervisory review;
3. Educate employees to understand and comply with the member's policies and procedures regarding electronic communications.
In adopting such supervisory review procedures, members should, among other things:
1. Identify the types of correspondence that will be reviewed as well as the organizational position(s) responsible for conducting reviews of the different types of correspondence.
2. Monitor the implementation of, and compliance with, the member's procedures for reviewing public correspondence.
3. Periodically re-evaluate the effectiveness of the member's procedures for reviewing public correspondence and consider any necessary revisions.
4. Provide that all customer complaints, whether received via email or in other written form, are reported to FINRA in compliance with the FINRA reporting requirements.
5. Prohibit employees from the use of electronic communications unless such communications are subject to supervisory and review procedures developed by the member.
6. Conduct necessary and appropriate training and education.
Member electronic communications related to a member's business are subject to overall supervisory and review procedures. They are also subject to FINRA rule requirements specifically addressing communications with the public. And, for purposes of the FINRA guidance, "electronic communications," "email" and "electronic correspondence" "may be used interchangeably and can include such forms of electronic communications as instant messaging and text messaging."
About TextGuard
TextGuardTM is the leader in providing mobile communication solutions for capturing, monitoring, and archiving of SMS, Text Message, BBM, Instant Message and Voice for Blackberry, Android, Windows and Apple iPhones for compliance purposes. TextGuard has proven to be the complete mobile compliance organization that firms have engaged to assist with FINRA and other regulatory bodies mandated initiatives. TextGuard Mobile Compliance Solutions provide monitoring, supervisory and alerting capabilities of all mobile phone communication on company mobile devices. TextGuard provides server solutions, client solutions, hosted solutions and on-premises solutions. To learn more, please visit http://www.textguard.com
###