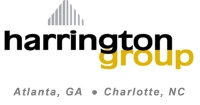 Duluth, GA (PRWEB) March 04, 2012
Committed to fostering continuing education among fire protection engineers and other fire safety professionals, Harrington Group, Inc. announces their supporting sponsorship of the SFPE-Greater Atlanta Chapter's upcoming 2012 Safety Conference to be held March 12th through March 14th at the Gwinnett Center in Duluth, GA. The conference is one of the most prevalent and well-attended fire safety conferences in the nation that provides professional development and NICET hours for those attending.
"Continuing education is important in many fields. Fire protection engineering is no exception", says Harrington Group CEO and Founder, Jeff Harrington. "With rapidly changing technology and code updates, upgrading skills and the ability to adapt to new situations is becoming essential to our industry. Harrington Group is proud to help cultivate this way of thinking and sponsoring the Greater Atlanta Chapter of SFPE's Safety Conference is a perfect means to do so."
Harrington Group, Inc. is a fire protection engineering consulting firm headquartered in Duluth, GA, with an additional office in Charlotte, NC. The firm is committed to providing its clients with creative solutions, while optimizing the relationship between cost and benefits. Established in 1986 by Jeffrey L. Harrington, P.E., FSFPE, the firm has become one of the most experienced and respected practices dedicated to fire protection engineering headquartered in the southeast.
###