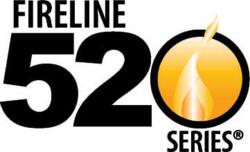 Buffalo, New York (PRWEB) June 29, 2013
Fireline 520, LLC launches a new and improved website, http://www.fireline520.com. Fireline 520, LLC, parent company of Butterfly Safety Products, operates in most major U.S. cities, including the nation's three chief metropolitan centers: New York, NY; Chicago, IL; and Los Angeles, CA. Their unique expertise has been enlisted in countless major projects.
Fireline 520, LLC has installed custom-fabricated fire barriers in well-known venues like Yankee Stadium, Citi Field (Queens, NY), Hartsfield International Airport (Atlanta, GA), Exploratorium Pier 15/17 (San Francisco, CA) and many more stadiums, hospitals and other places of public assembly.
The Butterfly Smoke Seal, is a kit designed to protect lives by extending rescue time, preventing poisonous gas and smoke from entering through the door during a fire. Users can easily form a smoke-proof seal around the door. Owner Al Shaw, through his experience, formulated a plan to introduce a simple but indispensible product that would allow families and businesses to create a "safe room" in case of fire.
For the first time, families and businesses can corral their loved ones and employees into a safe room, creating critical extra minutes to contact 911 and await rescue. Butterfly Safety Products is a member of the National Fire Protection Association (NFPA), and has earned strong reviews from fire officials and experts throughout the U.S.
Not since the invention of the modern-day fire extinguisher and smoke alarm has there been a more innovative fire safety product than Butterfly Smoke Seal. Fire safety should be a top priority for every family and business in the U.S. and beyond, and Butterfly Smoke Seal is the product that makes it easy.
About the company:
Butterfly Safety Products, LLC sister company of Fireline 520, LLC based in Buffalo, N.Y., was created in dedication to inventor Al Shaw's sister, Regina L. Burch. She was a retired kindergarten teacher from Marilla, N.Y.
Fireline 520, LLC is an internationally known and trusted producer of 21st Century fire barriers, fire safety products and fire protection for architectural joints. For more information, order requests, and view past projects visit their website at http://www.fireline520.com.