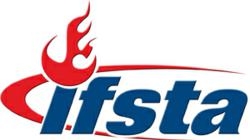 IFSTA has been the world's largest provider of fire service training materials since their formation in 1934.
Stillwater, OK (PRWEB) July 26, 2011
More than 100 computer-based training (CBT) and simulation programs produced by Action Training Systems Inc. (ATS) are now available from Fire Protection Publications (FPP) of Oklahoma State University, the world's leading publisher of fire service materials and headquarters for the International Fire Service Training Association (IFSTA).
IFSTA and ATS have collaborated for many years in developing multimedia content for ATS products. IFSTA/FPP editors and committee members often serve as subject matter experts for ATS content. ATS programs provide full motion video demonstrations of job skills and teach to the same standards as IFSTA-validated manuals published by FPP.
"Adding Action-Training Systems computer-based training programs to our product line is a natural extension of the excellent partnership that IFSTA/FPP and Action Training Systems have enjoyed for more than 20 years," said IFSTA Executive Director Mike Wieder. "Both organizations are the recognized leaders in their respective areas of the fire service training world."
"We continue to work with IFSTA to bring new products to the fire service community and to provide effective total training solutions," said ATS President and CEO George Avila. "This is just another way of doing that."
Firefighter training CBTs now carried by IFSTA/FPP include The Essentials of Firefighting, Emergency Medical Responder, Hazmat (Response, Decontamination and Awareness) Driver/Operator (Pumping Apparatus and Aerial Apparatus), Fire Officer 1, Incident Safety Officer, Vehicle Extrication, Fire Service Rescue and Rapid Intervention, and First On Scene Simulation Courses.
IFSTA will also carry the new 23-part ATS CBT series for the industrial sector, Industrial Fire Brigades: Incipient Level and Industrial Fire Brigades: Exterior & Structural, which make excellent teaching companions for IFSTA industrial manuals.
Fire Protection Publications, a department of Oklahoma State University, is headquarters for IFSTA, an association of fire service personnel dedicated to upgrading firefighting techniques and safety through training since 1934. IFSTA's volunteer committees of technical experts meet each July to address current standards of the NFPA and other standards-making groups as they apply to IFSTA-validated manuals.
Action Training Systems is a multimedia development company and worldwide leader in providing innovative training systems for emergency responders. The company provides quality video demonstrations on DVD as well as interactive CBT (computer-based training) and scoreable simulation courses that run on the Iluminar Learning Management System (LMS) software platform. All programs are reviewed by renowned subject matter experts who are consulted from inception to the production of the final video.
Action Training Systems produces training programs for firefighters in the private and public sector based on nationally accepted training standards and only uses real fire and emergency personnel to ensure the integrity and authenticity of the skills that are demonstrated and captured on video. For more information about ATS, go to http://www.action-training.com.
IFSTA/FPP has been the world's largest provider of fire service training materials since their formation in 1934. FPP is a non-profit auxiliary enterprise of the College of Engineering, Architecture and Technology at Oklahoma State University in Stillwater, Okla. For more information on IFSTA/FPP, see http://www.ifsta.org.
Contact Information:
Pat West
(919) 550-0799
patw(at)action-training(dot)com
# # #