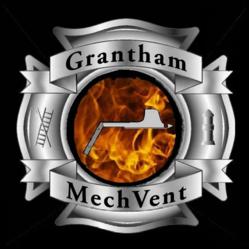 "I just want my phone to ring to find out that one of my tools helped save the life of a firefighter"

Bobby Grantham
Bedford, MA (PRWEB) February 17, 2012
The Grantham MechVent™ - An Innovative Firefighting Tool Ready for Testing
What do you get when a seasoned veteran of the firefighting service releases his inventive spirit in an effort to save the lives of firefighters everywhere, while at the same time limiting damage to the burning property? You get the Grantham MechVent™, an innovative tool which is being introduced to the firefighting community by the inventor, Robert (Bobby) Grantham, and Patents Etcetera, a Boston area intellectual property firm.
Conceived and developed by firefighter Bobby Grantham, the Grantham MechVent™, currently under patent pending protection, is a novel firefighting defensive tool which reduces the possibility of flashover, the explosive combustion of the contents of a burning compartment.
The Grantham MechVent™ reduces injury to people and damage to property by pulling superheated air and smoke from the burning structure and dousing the flames directly with a sprinkler flow when appropriate. Additionally, the tool reduces the spread of fire within the burning structure, reduces the spread of fire to adjacent exposures, and facilitates escape by people trapped inside the burning structure. And, not incidentally, once put in place the tool provides an unmanned means by which the preceding may be accomplished.
For information about obtaining rights to manufacture and distribute this lifesaving, property preserving firefighting tool, just click the Email link in the Contact Information box.
###