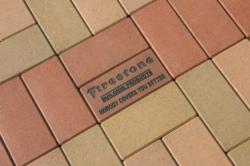 VAST Enterprises is the exclusive manufacturer of Firestone SkyPaver™ Composite Roof Pavers
Minneapolis, MN (PRWEB) May 24, 2011
VAST Enterprises, LLC announced that Firestone SkyPaver™ Composite Roof Pavers, which VAST manufactures for Firestone Building Products Company, LLC (FSBP), have been selected for rooftop projects, including:
Central DuPage Hospital, a 313-bed facility located in Winfield, Ill., a suburb west of Chicago — a 10,000 square-foot SkyPaver installation on a flat roof to provide an aesthetically pleasing view for patients in their care;
Westroads Mall, a premier destination for shopping, dining and entertainment in Omaha, Neb. — Phase I, a 7,675 square-foot SkyPaver installation for membrane protection and rooftop maintenance access; and
United Way building in Cleveland, Ohio — a 2,600 square-foot SkyPaver installation for a rooftop patio.
Firestone Building Products Company, LLC (FSBP) is a global leader in commercial roofing systems and materials. VAST Enterprises, LLC, the material science research and manufacturing company that invented composite masonry as an engineered alternative to clay brick and concrete pavers, is the exclusive manufacturer of Firestone SkyPaver™ Composite Roof Pavers for FSBP.
SkyPaver is an interlocking roof paver system manufactured in VAST's advanced composite material that is an engineered blend of 90 to 95 percent recycled car tires and plastic containers. Each SkyPaver unit consists of a 16x16-inch installation grid with eight composite pavers, which are 4x8 inches each. SkyPaver weighs only 6.23 pounds per square foot (one-fourth the weight of concrete pavers). Interlocked grids establish an integrated surface installed directly on a horizontal drainage mat.
"Developers, building owners and facility managers see the value in making the roof additional usable space. That's why more new roof and re-roof designs are featuring flat roofs as habitable space," said Steve Smith, chief technology officer, VAST Enterprises, LLC. "Firestone Building Products is well-known for its superior service to contractors and its unsurpassed warranty program. As the exclusive manufacturer of SkyPavers, VAST is benefiting from the growing demand for roof pavers."
Firestone SkyPaver Composite Roof Pavers offer important advantages for flat roof applications:
Design Flexibility, Sophisticated Aesthetics: SkyPavers are ideal for building rooftop decks, patios, terraces, or walkways for new or re-roof projects. Available in five brilliant colors, SkyPavers bring the classic, refined look and design versatility of pavers up onto rooftops. Color and pattern design combinations are unlimited;
Superior Product Performance: SkyPavers are one-third the weight of concrete pavers. They contribute minimally to roof loads; yet are strong enough to handle almost any live load, including point loads. SkyPavers are engineered to meet or exceed ASTM standards for compressive and flexural strength, water absorption and resistance to freeze-thaw cycles, weathering, and friction;
Installation Efficiency for Professional Contractors: SkyPavers are packaged 180 units per pallet, and each pallet covers more than 320 square feet. Because composite pavers are one-third the weight of concrete pavers, each pallet weighs only 2,000 pounds. With their weight advantage, SkyPavers require fewer crane lifts up to rooftops. They are also easier for installers to handle on rooftops. No pedestal system is required. VAST's patented grid system installs right on top of roof membrane systems with drainage mats and ensures straight lines and a level layout. The expert installers in Firestone's worldwide network of licensed roofing contractors are able to complete installations faster with SkyPaver; and
Environmentally Friendly: There is no better choice for green building and sustainable development than SkyPavers. VAST's eco-friendly composite material is engineered with 90 to 95 percent post-consumer recycled rubber and plastics. Every 25,000 square-foot installation of Firestone SkyPaver Composite Roof Pavers can divert approximately 7,000 tires and more than 200,000 plastic containers from landfills in the U.S. SkyPavers are cradle-to-cradle green and can contribute to projects earning more LEED® credits than any other roof pavement material.
VAST Enterprises, LLC
VAST applies its patented technology to transform recycled materials into a new resource for green building: composite masonry. VAST composite products — including landscape pavers, permeable pavers for stormwater management, deck and roof pavers, and thin brick — offer an engineered alternative to molded concrete and clay brick. VAST meets the most demanding requirements for aesthetics, durability, sustainability, and installation efficiency. Award-winning VAST pavers deliver rich colors, superior slip resistance and unbeatable strength at one-third the weight of concrete pavers. VAST can contribute to more LEED® credits than any other paver. Today, every 5,000-square foot VAST landscape installation keeps 2,500 scrap automobile tires and 75,000 plastic containers out of U.S. landfills. Tomorrow? The Future is VAST™. Learn more at http://www.vastpavers.com. Then call (612) 234-8958.
###