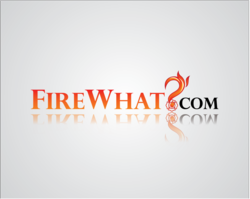 Burlingame, CA (PRWEB) July 01, 2011
Today FireWhat Inc unveiled firewhat.com, a revolutionary new website, through which the company improves the delivery of emergency service training and constantly develops innovative tools for the Fire Service. With this 4th of July weekend marking the start of Fire Season in the state of California, the launch of firewhat.com couldn't have come at a more appropriate time.
After months of development, the FireWhat team has rolled out a complete line of web products catering specifically to the needs of the Fire Service. In the months prior to today's launch, the founding team has been conducting market research and gathering quality feedback from industry experts. Recent demos include a presentation at Carnegie Mellon University's Disaster Management Initiative annual workshop at NASA Research Park at Moffett Field in Mountain View, California. There the site received rave reviews and anxious anticipation of its launch.
Of the many ground-breaking features offered by this website, the most revolutionary will be FireWhat's wildland fire tracking system. This platform combines satellite imagery, active fire perimeters, spot weather monitoring and forecasts, live radio traffic, and fire information sharing. For the first time in history, firefighters will respond to wildland fires utilizing live satellite imagery (provided by Weather Underground, wunderground.com) and the most rapid communication platforms. The site gives wildland firefighters the ability to find and share information about what is happening on the fire ground. Not only will this product deliver critical, life-saving information to wildland firefighters; it will do so for free.
In addition to the fire incident tracking, firewhat.com offers a wide variety of features. Initially intended to be a free firefighter training resource, the bulk of the site is devoted to improving firefighter education. Educational resources are compiled and categorized under more than 1,500 topics. Instructors can make use of the site's lesson plan generation, sharing and record-keeping tools. Product reviews (coming soon to the site) will improve Fire Service purchasing decisions by providing unbiased evaluations of the products and services that firefighters buy. Up-to-the-minute firefighter news, fire video search, free job listings, forums and a full set of social features make firewhat.com a real one-stop-shop for all things relevant to emergency service professionals.
FireWhat Inc is dedicated to its mission to provide free, high-quality training and education to the emergency services. In collaboration with its Launch Sponsors—FS3 (Authorized Holmatro Dealer), SF Police Credit Union, and The Supply Cache Inc—FireWhat is doing its part to make sure that all emergency responders get home safely.
About FireWhat Inc.
FireWhat Inc. is a start-up company founded by an MIT grad and two professional firefighters. FireWhat's mission is to provide a professional platform that inspires the highest quality of emergency service training and education. Through development of web and mobile products, FireWhat Inc. seeks to update the antiquated delivery of emergency services training and to incorporate innovation into a technology-deprived industry.
###