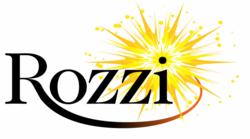 We are honored to host the world's best fireworks companies as we all compete for top honors
Loveland, OH (PRWEB) June 24, 2013
For over 100 years, the Rozzi family has been lighting up the sky with impressive and memorable pyrotechnic events. The acclaimed Rozzi's Famous Fireworks has been a manufacturer and retailer of consumer fireworks just as long. For decades the firm has designed and executed public and private regional displays including sporting events and urban celebrations viewed and appreciated by millions. Continuing a tradition of 'firsts' that includes being among the first pyrotechnic firms to coordinate fireworks and musical arrangements, in September 2013, Rozzi will again co-host the 2nd Annual Fire Up The Night International Fireworks Competition where fireworks companies will compete for the prestigious 'Fire Up the Night' award for the most spectacular display.
"We are honored to host the world's best fireworks companies as we all compete for top honors," states Nancy Rozzi, President, Rozzi Famous Fireworks, Inc. "In addition to seeing the best and brightest displays our competition has to offer, the record-breaking crowds delight in what is quickly becoming a memorable annual event for our region," she concludes.
A long Cincinnati tradition around the Fourth of July, the Rozzi team has created many pyrotechnic innovations that have held their audiences spellbound for generations. Twice a winner of the coveted Silver Jupiter Award at the Montreal International Pyromusical Competition, the firm is also well known for its creative firework spectaculars for the Cincinnati Reds, colleges and high schools as well as the openings of retail and commercial establishments. Rozzi has two retail locations; one in Kentucky as well as Ohio. A wide assortment of fireworks which are suitable for home displays, are also available.
About Rozzi's Famous Fireworks
The proud legacy of the Rozzi fireworks family began in Pietramelara, Italy its 'Fireworks Capitol' with Paul Rozzi in 1895. Later Paul Rozzi immigrated to America where his son, Arthur eventually entered into a business relationship with Coney Island of Cincinnati, opening Rozzi's Famous Fireworks in Loveland Ohio during the Great Depression. Despite the economic downturn, the business thrived and the fireworks emporium is still based in Loveland today.
In the decades since, the Rozzi family and their fireworks displays have been a proud tradition and part of every major Cincinnati celebration to this day. The family's fireworks marked the first Major League Baseball night game in 1935. An unforgettable Rozzi display marked Cincinnati's Bicentennial in 1988 and most recently, the opening of the Horsehoe Casino was made more memorable by a stellar display designed and executed by Rozzi's Famous Fireworks.