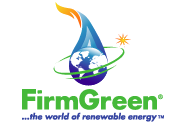 "I am honored to be selected by the Ex-Im Bank Board to serve my country once again," stated Wilburn. "I look forward to assisting the Bank in achieving its goals of expanding exports and creating jobs..."
Newport Beach, California (PRWEB) November 19, 2012
FirmGreen, Inc., is pleased to announce that Steven Wilburn, FirmGreen's Chairman and Chief Executive Officer, has been appointed to the Advisory Committee of the Export-Import Bank of the United States (Ex-Im Bank) for 2013. The Ex-Im Bank is the official export credit agency of the United States government. Its mission is to assist in financing the export of US goods and services to international markets at no cost to American taxpayers. Ex-Im Bank approved $35.8 billion in total authorizations in FY 2012, including more than $6 billion directly supporting small-business export sales. Its authorizations support an estimated $50 billion in US export sales and approximately 255,000 American jobs.
Established in 1983, the Advisory Committee to the Board has 17 members appointed by the Bank's directors, who are in turn appointed by the President of the United States. The committee advises the bank on its programs, assesses whether it is meeting its mandate to help exports, and provides comments for inclusion in the Ex-Im Bank's reports to the Congress. Its membership is drawn from leaders in government, finance, environment, small business, production, agriculture, labor and services.
Mr. Wilburn is a decorated Marine Veteran of the Vietnam War, and a recipient of the Purple Heart. "I am honored to be selected by the Ex-Im Bank Board to serve my country once again," stated Wilburn. "I look forward to assisting the Bank in achieving its goals of expanding exports and creating jobs for our returning veterans and other unemployed citizens."
In his capacity as CEO of FirmGreen, Mr. Wilburn has firsthand experience creating jobs through exports. FirmGreen's proprietary biogas-cleaning equipment and its patented VerdeControls™ operating software is the technology platform for the Novo Gramacho Landfill project near Rio de Janeiro, Brazil, developed and operated by Gás Verde, S.A. This USA-made equipment and the landfill gas cleanup project it supports is creating hundreds of jobs for American manufacturers and Brazilian workers for the next two decades.
The biogas plant at Novo Gramacho will capture and treat raw landfill gas to produce fuel-grade biomethane gas. The biomethane sold under FirmGreen's trademark, gCNG®, will be transmitted by pipeline to a nearby refinery owned and operated by Petroléo Brasileiro S.A. (Petrobras), Brazil's national energy company. Reclamation of the biogas at the site will significantly reduce passive landfill emissions to the atmosphere, and use of the biomethane fuel will directly replace approximately 10 percent of the natural gas derived from fossil-fuel sources that is consumed at the Petrobras refinery. Total greenhouse-gas reductions associated with this project are estimated to be approximately 1.4 million metric tons annually, equivalent to removing the emissions of approximately 280,000 passenger vehicles from the road each year.
About FirmGreen
FirmGreen Inc. is a privately held, integrated energy company that participates in virtually all aspects of the global green-energy business. FirmGreen identifies, develops and commercializes new and emerging technologies and alternative fuels. The company has 37 employees at its headquarters in Newport Beach, Calif., its lab and manufacturing plant in Kokomo, Ind., and its green-energy project-financing operations in New York City. The company also has U.S.-based employees in Brazil. For more information, please visit http://www.firmgreen.com, Facebook and Twitter: FirmGreen
About Ex-Im Bank:
Ex-Im Bank is an independent federal agency that helps create and maintain U.S. jobs by filling gaps in private export financing at no cost to American taxpayers. In the past five years, Ex-Im Bank has earned for U.S. taxpayers nearly $1.6 billion above the cost of operations. The Bank provides a variety of financing mechanisms, including working capital guarantees, export-credit insurance and financing to help foreign buyers purchase U.S. goods and services. For more information, visit http://www.exim.gov.