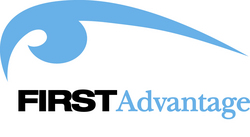 In large, complex international litigation and investigations, it is often not practical, efficient, legally permissible or cost-effective to move electronically stored information across continents
New York, NY (Vocus) August 6, 2009
Responding to the rising demand for cost-effective solutions to global e-discovery , the Litigation Consulting unit of First Advantage Corporation (NASDAQ: FADV), a leading provider of e-discovery and computer forensics services, today announced the expansion of its global operations to Bangalore, India. In addition to full-service data processing and hosting capabilities, First Advantage will offer attorney staffing for document review using Global RPM, the company's proprietary document review and production management platform.
"In large, complex international litigation and investigations, it is often not practical, efficient, legally permissible or cost-effective to move electronically stored information across continents," said Robert Brown, vice president of Eurasia operations for First Advantage's Litigation Consulting unit. "We have facilities and experts in London, Munich, Brussels and Tokyo precisely to offer sensible, flexible solutions to managing sensitive data on a global scale. Extending our base to Bangalore enhances our ability to deploy our team to our clients' data, wherever they do business."
The staff of First Advantage's Litigation Consulting unit will join the more than 900 First Advantage associates employed in India. Located in the International Tech Park Bangalore, a top-tier international technology complex in the heart of India's "Silicon Valley," the e-discovery processing and hosting facilities are entirely proprietary and self-managed, backed by the highest standards of support, monitoring and redundancy.
Jon Shaman, Esq., senior director, has been selected to lead the new initiative at the Bangalore office.
"Document review is the single largest cost component of document discovery, and our clients are looking for cost-effective solutions. Offshore review is one option, but then the challenge becomes finding qualified attorneys or locating a trusted provider," said Shaman. "We are uniquely positioned to have immediate access to top talent due to the longstanding reputation and industry-leading client retention rates of First Advantage in India. Additionally, unlike companies that rotate staff between a wide range of legal support services, our review team is hand-selected, experienced and highly specialized, focusing exclusively on large, complex e-discovery matters."
The Bangalore, India office of First Advantage Eurasia Litigation Consulting may be reached by telephone at +91 80-40119500 ext. 9573. Those interested in First Advantage's worldwide e-discovery services can call 1 877 837 3282 or send an e-mail to info(at)FADVlit(dot)com.
About First Advantage
The Litigation Consulting unit of First Advantage Corporation is an end-to-end e-discovery provider specializing in international and multilingual projects. Since 2003, First Advantage's forensic analysts, litigation support specialists, linguistic experts and software developers have worked interdependently to devise proprietary and custom solutions for thousands of litigations, investigations and antitrust second requests. Core services include strategic consulting, data mapping, data collection, computer forensics, expert witness testimony, multilingual data processing, machine-generated language translation, attorney staffing for document review, a web-hosted document review platform, and document export and production. First Advantage is Safe Harbor certified, and with offices and data centers in North America, Europe and Asia, deploys its professionals and services rapidly and efficiently to corporations, government agencies and law firms anywhere in the world. More information can be found at http://www.FADVlit.com.
First Advantage Corporation (NASDAQ: FADV) provides innovative products and services that mitigate risk by helping businesses, non-profit organizations and government agencies make more informed decisions. Headquartered in Poway, Calif., the company has employees in 12 countries that support over 90,000 clients globally. More information about First Advantage is available at http://www.FADV.com.
Contacts:
Ann Heatherington
Marketing Manager
212.697.0000
Henri Van Parys
Corporate Communications Manager
727.214.1072
# # #