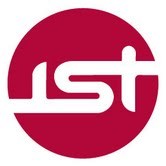 First Internet Web Design Manchester.
Cheshire, UK (PRWEB) October 03, 2013
Cheshire-based web design and online marketing specialists First Internet have launched their new website, offering a full-range selection of services for internet-based businesses throughout Manchester and the north-west, and beyond.
First Internet celebrate their 15th anniversary in 2013 and, looking back to their launch in 1998, it is the perfect time for a re-launch, both to build on their previous successes, and to look towards the future of online marketing.
The new site is a working example of some of the aspects of web design Manchester businesses should take into account at the present time - including potential legal issues, such as the need to notify visitors of the use of cookies.
But it is more than just a demonstration of best practice in web design, and also provides full and detailed information about First Internet's range of services, as well as regular news updates and insight into developments in SEO, social media, online marketing and responsive web design for mobile devices.
Visit the site to learn more about services including:

animation, photography and video;
branding;
copywriting;
email marketing;
graphic design;
hosting and technical support;
intranet and web applications;
link removal and 'disavow' links;
pay per click marketing (PPC);
search engine optimisation (SEO);
social media marketing;
user experience design;
website design and development;
website training;
Whether businesses are looking to create a brand new website in order to begin offering their goods and services online from scratch, wish to promote an existing site to tap into new customer opportunities, or need advice on how to recover from penalties imposed during Google algorithm updates, First Internet can help.
Stephen Alexander from First Internet said: "We celebrate our 15th birthday in 2013, and have seen the internet transform during that time, from the days of dialup to always-on superfast broadband in almost every home in the UK.
"Businesses with no web presence risk being left behind, and we look forward to helping companies in Manchester, Cheshire and the North-West as a whole to bring their websites bang up to date."
About First Internet
First Internet are based in Hale, Cheshire, and provide online marketing and web design services throughout the UK, with a strong client base in Manchester and the north-west. Their team combines industry experience with youth and innovation, allowing them to adapt to the changing online environment and continue to serve their clients' needs.