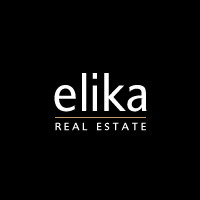 Manhattan property prices are down approximately 20% and prices are likely to fall even further, in turn creating an increase of inventory
New York, NY (PRWEB) February 24, 2009
New York City has emerged as an ideal buyers market and 2009 is proving to be an advantageous year particularly for first-time homebuyers, so Elika Associates New York's only buyers brokerage which exclusively represents buyers, has launched a comprehensive online First-Time Home Buyers Handbook , guiding them through every step, procedure and variable to successfully purchase their first New York City apartment.
"Manhattan property prices are down approximately 20% and prices are likely to fall even further, in turn creating an increase of inventory," says Gea Elika, Founder of Elika Associates. "We are also experiencing historically low interest rates and with the government's new stimulus plan including an initiative for first-time home buyers, now is the most opportune time for buyers we have seen in the last decade.
"In January alone Elika Associates experienced a significant increase in inquiries from first-time home buyers looking for a Manhattan property and we expect an additional influx of activity in May, as buyers prepare to take advantage of the tax credit. Additionally our inaugural buyers' confidence survey found that 39% of respondents believe now is a good time to buy, indicating a significant improvement in buyers' confidence."
"With these ripe market conditions, we have created a free online Handbook to provide first time buyers with essential insider information on purchasing Manhattan real estate, it is a comprehensive guide, providing details on everything they will need to successfully achieve this milestone."
"The First-Time Home Buyers Handbook covers topics such as how to clearly define your requirements for your first home, the advantages of owning your own home, how to get your finances in order, a budget worksheet example, working out how much mortgage you can afford, what affects your Credit Score, how to improve your Credit, how to best apply for a loan and how to ensure your lender is the best one for you."
"It also details home insurance and tips on lowering it, home warranties, pros and cons of condos and co-ops, condo boards, information on title insurance, what to lookout for on a final walk-through, closing costs, common first-time buyer mistakes and why you need a real estate agent to assist you with all these details as well as how to best choose your agent," says Elika.
About Elika Associates:
Elika Associates is exclusive New York City real estate buyers brokerage, exclusively representing discerning buyers, providing expert advice and unbiased assistance. Elika Associates specializes in finding, managing and negotiating the purchase of real estate whilst providing exceptional services tailored to buyers' specific needs.
Elika Associates is one of more than 40,000 members of the Real Estate BUYER'S AGENT Council (REBAC) of the NATIONAL ASSOCIATION OF REALTORS®, who have attained the ABR®, Accredited Buyer Representative, designation. As the world's largest association of real estate professionals focusing specifically on representing the real estate buyer, REBAC is "The Voice for Buyer Representation," with more than 44,000 active real estate professional members of the organization throughout the world.