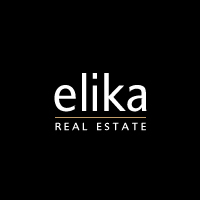 The Voice for Buyer Representation
New York, NY (PRWEB) August 20, 2009
With low interest rates, an abundance of inventory and 25 - 35% lower home prices buyers are seeing that now is the time to buy. And for those who were previously on the fence, the soon to expire 2009 first-time homebuyer tax credit has become the incentive they need, allowing buyers to save thousands on a new home this year.
"The $8,000 tax credit is available to First-Time homebuyers who purchase a principal residence between January 1, 2009 and December 1, 2009," said Gea Elika of Elika Associates. "First-time homebuyers who qualify are those who have not owned a residence during the three years prior to the purchase. Unlike previous homebuyer tax credits, this credit does not have to be repaid and can be used as a down payment toward the purchase of the home."
For many interested buyers, this tax credit not only provides financial support, but it allows many to realize the dream of homeownership that they may not have qualified for previously.
The details of the credit are similar to the one offered in 2008 and include the following requirements:

Buyers must close on their home purchase by November 30, 2009
Buyers must ensure that they are qualified first-time buyers under IRS guidelines
Buyers must decide which year to file under, 2008 or 2009
Buyers must file an amended 2008 return or choose to apply the credit to their 2009 tax return
The success of the tax credit thus far has increased support for legislation that would extend the tax credit beyond the current deadline, as well as that which would open it beyond first-time buyers. This is just one of many efforts under way to help people like you achieve the dream of homeownership.
With all of the requirements and restrictions for this credit, the key is to work with a New York City Real Estate professional that knows the local market and specializes in buyer representation - like an agent who has earned the Accredited Buyer's Representative (ABR®) designation.
Gea Elika is one of more than 50,000 members of the Real Estate Buyer's Agent Council (REBAC) of the NATIONAL ASSOCIATION OF REALTORS®, who have attained the Accredited Buyer Representative (ABR®) designation. As the world's largest association of real estate professionals focusing specifically on representing the real estate buyer, REBAC is "The Voice for Buyer Representation," with more than 50,000 active real estate professional members of the organization throughout the world.
About Elika Associates:
Elika Associates is New York's premier buyers brokerage. Elika exclusively represents buyers and renters providing exceptional services tailored to each discerning client's unique real estate needs. Elika provides buyers and renters with expert unbiased assistance with all property inquiries while finding, managing and negotiating the purchase or rental of their next property. Elika Associates is a proud member of REBNY, FIABCI, NAEBA and REALTOR(TM).
For further information or interviews with Mr Gea Elika, please call (212) 590 0545.
# # #