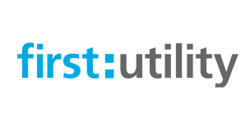 First Utility has an entirely different mindset to the Big Six
London (PRWEB UK) 22 May 2013
Ofgem data shows that UK dual-fuel bills have risen by an average of 8.5 per cent each year over the last five years. If this increase continues, and interest rates remain low, then by 2025 gas and electricity bills could reach £3,761 – higher than some average annual mortgage repayments. *
For some households it is highly conceivable that this could happen much sooner.
There are a number of factors which are contributing to the potential for future rises irrespective of the costs of commodities such as oil and gas, including:
To keep the UK's lights on and avoid brownouts the infrastructure needs to be upgraded. All the indications are that these costs will continue to increase.
First Utility and the Big Six are rightly subsidising energy efficiency measures and costs for low income and disadvantaged consumers, however this has a cost
An unfair energy market. A lack of real competition in the wholesale energy market and significant barriers for new entrants pushes up the cost of energy and means that consumers are paying more than they should.
Government policy on renewable energy and carbon reduction has a cost to consumers.
Ian McCaig, CEO of First Utility, said:
"To address the inevitability of energy price rises, two things need to happen: We need industry reform to level the playing field and encourage more competition, and we need to help consumers reduce their energy usage and get more efficient."
"First Utility has an entirely different mindset to the Big Six in that it wants consumers to actually use less energy and helps them find ways to do so, giving people real and tangible ways to use less energy and lower their bills."
"By working with consumers to reduce the amount of energy they use, along with our lobbying efforts and a price promise to always be cheaper than the Big Six standard tariffs, means together we can help limit the impact of energy price rises."
Notes to editors:
*If energy bills continue to rise at the same rate (8.5%) and interest rates remain low, then by 2025 energy bills would reach £3,761 – higher than current average annual mortgage repayments in places such as Stoke-on-Trent and higher than average repayments in Liverpool by 2029. In Norwich and Birmingham, energy bills will outstrip mortgages of £5,100 and £4,990 a year respectively by May 2030.
Average energy bill data derived from Ofgem Electricity and Gas Supply Market Indicators
Annual mortgage repayments data derived from Barclays Mortgage Research, published April 2012
Prediction for future prices is based upon mortgage repayments remaining in line with current costs and energy bills rising in a uniform manner based on previous five years average.
If you would like to speak to a First Utility customer who has been able to cut bills through better understanding of their energy usage, please get in touch.
About First Utility
First Utility is the UK's largest independent energy supplier. It supplies gas and electricity to over 180,000 residential and business customers throughout the UK. First Utility is pioneering the use of new technology within the energy sector to empower its customers to control their energy spend. It was also the first UK energy supplier to offer smart meters to all its customers in 2008. In 2012 it launched my:energy, an online analytics service which provides households and businesses with personalised information regarding their energy usage.