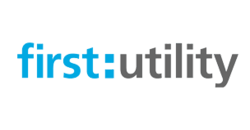 solving this problem is crucial to providing a better deal for consumers
London (PRWEB UK) 12 June 2013
First Utility today welcomed action from Ofgem to address the lack of liquidity in the forward wholesale energy market saying the proposals were a good first step in the right direction but there is more work to do.
Commenting in response to Ofgem's announcement today, First Utility said that the measures would have a positive impact on its ability to compete more effectively with the Big Six energy suppliers but urged Ofgem to follow up with further action to create a truly competitive wholesale market.
Darren Braham, Founder and CFO, First Utility said:
"We absolutely agree with the need to address the issue of wholesale market liquidity. The way the market operates today acts as a barrier to effective competition by penalising independent suppliers and providing an unfair advantage to the Big Six. Effectively solving this problem is crucial to providing a better deal for consumers."
"Ofgem's proposals are a positive move and there is no doubt that independent suppliers will be benefit as a result, but the concern is that they will be complicated to design, implement and manage and won't completely solve the problem. We encourage Ofgem to use this as a first step and continue to evaluate and consult with the industry. We still maintain that a self-supply restriction which forces generators to trade all their energy on the open market would be the ideal solution in the long term."
"We also urge the government to make full use of its backstop powers in the Energy Bill, which would enable it to act on liquidity in the event that these proposals don't meet their objectives."
About First Utility
First Utility is the UK's largest independent energy supplier. It supplies gas and electricity to over 180,000 residential and business customers throughout the UK. First Utility is pioneering the use of new technology within the energy sector to empower its customers to control their energy spend. It was also the first UK energy supplier to offer smart meters to all its customers in 2008. In 2012 it launched my:energy, an online analytics service which provides households and businesses with personalised information regarding their energy usage with the aim of giving customers cheap electricity and gas. Committed to customer service, First Utility encourages customer feedback via the First Utility reviews and First Utility complaints pages on the website.