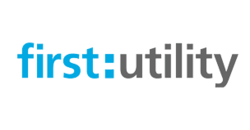 we are unique in having a genuine desire to reduce the amount of energy our customers use – which is the best way for them to lower their bill
London (PRWEB UK) 6 June 2013
6th June 2013: First Utility, the UK's largest independent energy supplier, today announced that it has appointed Siemens Metering, Communications and Services to deliver, install and maintain both smart and standard domestic meters across the UK.
Siemens will support First Utility's mission to use technology to help consumers get better visibility and control of their energy usage and reduce their energy consumption.
Smart meters provide accurate usage data on a half-hourly basis to provide more information on usage behaviour to consumers. First Utility's smart meter customers will be able to use the company's proprietary my:energy tool which provides analytics of energy usage, comparisons with similar households and a personalised energy reduction plan to help manage their energy consumption.
First Utility was the first UK supplier to roll out smart meters to customers, which has since become an industry requirement. The Government has mandated that all domestic energy users in the UK are connected to smart meters by 2020.
Andrew Buxton, Head of Metering Services at First Utility commented:
"As an energy provider, we are unique in having a genuine desire to reduce the amount of energy our customers use – which is the best way for them to lower their bill. This is about making them more aware of how much energy they use and smart meters are an important way of increasing visibility when the data is presented in a visual way through our my:energy tool. Working with Siemens, an industry leading service provider ensures that we are able to provide customers with a complete end to end service."
Kevin Tutton, UK Director of Siemens Metering, Communications & Services said:
"With our extensive experience of working with energy and utility customers, Siemens is delighted to be partnering with First Utility to help it achieve its objectives to be at the leading edge of both metering and customer service."
About First Utility
First Utility is the UK's largest independent energy supplier. It supplies gas and electricity to over 180,000 residential and business customers throughout the UK. First Utility is pioneering the use of new technology within the energy sector to empower its customers to control their energy spend. It was also the first UK energy supplier to offer smart meters to all its customers in 2008. In 2012 it launched my:energy, an online analytics service which provides households and businesses with personalised information regarding their energy usage with the aim of giving customers cheap gas and electricity.