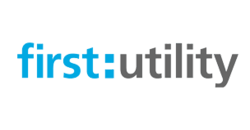 the current setup of the UK energy market means that there is an unfair advantage for the Big Six which translates to a significant disadvantage for consumers
London (PRWEB UK) 24 April 2013
Following the select committee hearing into energy price, profits and poverty on the 16th April, Warwick-based independent energy company First Utility called for greater reform to increase competition and provide a better deal for consumers.
First Utility founder, Darren Braham said:
"We have long argued that the current setup of the UK energy market means that there is an unfair advantage for the Big Six which translates to a significant disadvantage for consumers. Government and the regulator both have a part to play in creating a level playing field to ensure that consumers are getting the best deal and encouraging greater competition must be a priority."
Wholesale market reform is urgently needed
"The current environment stifles competition and makes it difficult for new entrants to break in to the market. As revealed by Ofgem last week, the Big Six generation profits are as high as 25% and rising because they aren't subject to the same market pressures as one would expect in any other competitive market."
"Independent suppliers such as First Utility have to buy from the wholesale market but because the Big Six have the market cornered, effectively purchasing energy from themselves, there is little pressure on price. They claim the short term market is amongst the most liquid in Europe, but the real issue is the long term market on which very little is traded yet is essential to drive the competition needed to better serve consumers. "
"We believe that the generators should be mandated to trade all their generation output on the long term open market which allow the power of the markets to increase competition and help stabilise prices – bad for the status quo so good for consumers."
The Big Six use legacy consumer base to squeeze competition
"Due to their size and legacy regional monopolies, there are millions of unengaged consumers on high tariffs with the Big Six. They use the profits of these consumers to subsidise cheaper tariffs to squeeze the competition which is counter to the development of a fair and open market. We are in favour of lower tariffs, but the Big Six use their dominance to protect margins and make it extremely difficult for smaller suppliers to compete. "
The industry needs to do more to promote efficiency
"We believe that the cheapest and greenest energy is that which you don't use and as non-generators we have a vested interest in helping our consumers become more energy efficient. We believe that as well as supporting them with practical tools such as insulation and double glazing, it is better visibility into usage data and meaningful comparisons which will make the biggest difference. Our own MyEnergy service puts consumers in control of their usage data through an easy to use web portal, whilst providing them with advice on how to reduce consumption. The industry doesn't have a good track record of innovation and more competition should change this as smaller providers such as First Utility seek to differentiate on more than just price."
We need change to rebuild consumer confidence
"We hope that through campaigning for more open competition and delivering innovation to increase energy efficiency the smaller providers can help rebuild some of the consumer confidence and trust which unfortunately are both low because of the legacy and actions of the Big Six."
About First Utility
First Utility is the UK's largest independent energy supplier. It supplies gas & electricity to over 180,000 residential and business customers throughout the UK. First Utility is pioneering the use of new technology within the energy sector to empower its customers to control their energy spend. It was also the first UK energy supplier to offer smart meters to all its customers in 2008. In 2012 it launched my:energy, an online analytics service which provides households and businesses with personalised information regarding their energy usage with the aim of giving customers cheap electricity and gas.