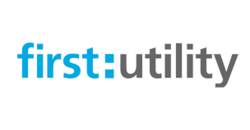 London (PRWEB UK) 22 February 2013
UK Together is an Eden Project, managed by energy platform, energyshare, working with uSwitch, the independent price comparison and switching service, as delivery partner.
If 10,000 switches take place, somebody switching their dual fuel (gas and electricity) to First Utility through the scheme will get £50 cashback on top of any savings from moving to the cheaper deal.
First utility will offer people who join the UK Together nationwide collective purchasing scheme, between 18th February 2013 and 17th March 2013, a £40 money back deal in addition to its best market rate.
Martin Moir, Sales Director, First Utility said:
"Schemes such as UK Together are a fantastic example of one of the ways in which First Utility is making a difference by continuing to help to reduce the nation's energy costs. We are absolutely committed to continue to offer some of the best deals on the market combined with tools such as My Energy. This is important as times are tough for the UK consumer as rising fuel and household costs are now an everyday concern. We are therefore delighted to have won the bid for UK Together's direct debit customers and we are able to give consumers greater control of their energy consumption."
As a member of the scheme, new First Utility customers will benefit from further savings, based on the more people who join up.
The UK Together initiative was pioneered in Cornwall as Cornwall Together, by the Eden Project working in partnership with Cornwall Council and the NHS. Cornwall Together successfully signed up 10,000 people to negotiate cheap electricity, gas and oil deals with energy companies in its first phase last year. Around 80% of people who joined Cornwall Together were offered a cheaper deal on their gas and electricity - and the average saving achieved was £133 per year. The total first-round saving achieved was more than £150,000.
Tom Lyon, energy expert at uSwitch.com which led purchasing negotiations for the new nationwide initiative, said:
"We were delighted at the willingness of our winners to offer UK Together members extra value through unique cashback deals. These will allow our members to benefit two-fold – they will enjoy the savings on their energy bills from switching to a cheaper supplier, plus the additional cashback in their pockets. This is a great incentive for those who are still hesitant about switching. The priority now is to explain the options and savings to local householders and to support them through the actual switch."
To take advantage of the new scheme, customers are advised to switch their dual fuel (gas & electricity) to First Utility through UK Together.
About First Utility
First Utility is the UK's largest independent energy supplier. It supplies gas and electricity to over 180,000 residential and business customers throughout the UK. First Utility is pioneering the use of new technology within the energy sector to empower its customers to control their energy spend. It was also the first UK energy supplier to offer smart meters to all its customers in 2008. In 2012 it launched my:energy, an online analytics service which provides households and businesses with personalised information regarding their energy usage with the aim of giving customers cheap electricity and gas.
A new First Utility reviews page is now available for customer feedback.