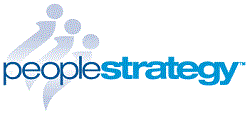 "PeopleStrategy is excited to see our Channel Partner network continuing to grow as we head into the second quarter of 2013. We look forward to a long and prosperous partnership with First American Bank." -- Richard Hauptle, VP of Sales for PeopleStrategy
Atlanta, GA (PRWEB) April 02, 2013
First American Bank, a privately-held, full-service bank with more than $2.5 billion in assets and 50 Chicago area locations, announced it has partnered with PeopleStrategy, Inc., a market-leading provider of end-to-end Software-as-a-Service (SaaS) payroll and Human Resource Management Systems (HRMS). The strategic relationship will allow First American Bank to offer its business banking clients access to a feature-rich, workflow-driven payroll/HRMS automation platform that streamlines administrative tasks associated with managing the entire employee lifecycle.
"We are very pleased to announce our new partnership with PeopleStrategy. This new offering compliments our Treasury Management suite of products very well and will help our clients to manage their Payroll and HR needs more efficiently and cost effectively. Both organizations are committed to strong client relationships and the use of cutting edge technologies," said Adelbert Spaan, Executive Vice President of First American Bank.
First American Bank is committed to providing its clients with the expertise and range of financial offerings they need to run their business combined with personal attention and service. As a PeopleStrategy partner, First American will be able enhance the services available to business clients with a value-added solution that delivers significant benefits. PeopleStrategy's comprehensive payroll/HRMS solution will help First American's employer clients strengthen workforce productivity by automating time-consuming tasks including: applicant tracking, hiring and onboarding; benefits administration and carrier communication; training and performance management; employment compliance and risk management; and time and attendance.
"First American Bank is a great addition to our channel partner network as together we will be able to provide employers with the solutions and service they expect from their banking relationship," said David Fiacco, President and COO of PeopleStrategy. "We share a common approach to client relationships and believe that understanding a client's specific requirements and concerns is paramount to helping them solve their biggest challenges with reliable and proven solutions that enhance their financial well-being."
About PeopleStrategy, Inc.
PeopleStrategy aims to better meet the Human Resources, Benefits Administration and payroll requirements of small, medium and large businesses. PeopleStrategy helps companies automate the day-to-day administrative tasks involved in managing the entire employee lifecycle, leading to lower costs and the ability to focus on building a more effective and meaningful workforce (people) strategy. PeopleStrategy is a privately held company with headquarters in Atlanta, Georgia and offices in Boston, Chicago and Fort Worth. The company currently processes more than 4 million end user transactions per month. For more information, visit http://www.peoplestrategy.com.
About First American Bank
For more than 40 years, First American Bank has been focusing on building long-term relationships with customers through high-quality solutions and exceptional service. The bank's extensive services range from personal products and services to commercial banking and wealth management. First American Bank prides itself on delivering the expertise and resources of a larger bank combined with the friendly, personal attention of a local community bank. First American Bank's size and management structure allows the bank to respond quickly with tailor made solutions that reflect a deep understanding of each customer's goals and potential for growth. Member FDIC