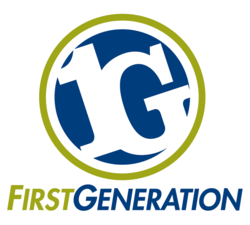 Allentown, PA (PRWEB) April 06, 2011
First Generation today announced that it has been named agency of record for Carpenter Technology Corporation, Wyomissing, Pennsylvania based global specialty materials manufacturer. The agency landed the account following their proposal for the company's forthcoming brand marketing campaign.
First Generation, a full service integrated marketing and communication agency, will work side by side with Carpenter's marketing team on all aspects of the Company's marketing, advertising, branding and marketing communications programs.
"We are excited to partner with an industry leader like Carpenter and look forward to implementing strategic communication programs in support of their business goals, innovative products and technical expertise" remarked First Generation President Alexandra Shade. "The First Generation team has a wealth of knowledge and experience in the B2B and industrial space and we are honored to be selected by Carpenter as their agency of record."
About First Generation
First Generation is a full service agency for commercial, educational, industrial and corporate clients providing services that include strategic, integrated marketing, advertising, media planning, multi-media, video & event production, online marketing and web design and instructional design and training. First Generation boasts an experienced team with clients that include; Olympus, Crayola, B Braun, and Mack Trucks. First Generation was established in 1989 and has offices in Allentown, PA, Greensboro, NC and Vicenza, Italy.
http://www.firstgencom.com
About Carpenter
Carpenter Technology produces and distributes conventional and powder metal specialty alloys, including stainless steels, titanium alloys, tool steels and superalloys. Information about Carpenter can be found at http://www.cartech.com.
###