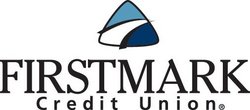 We are committed to the Credit Union philosophy of 'People Helping People.' We have 10 locations where coats can be dropped off. The 'COLD DAYS, WARM HEARTS Winter Coat Project' sounded like a great opportunity for us to get involved and make a difference
San Antonio, TX (PRWEB) February 4, 2011
Five Star Cleaners announced today that Firstmark Credit Union is now on board to support their annual "COLD DAYS, WARM HEARTS Winter Coat Project," which will be extended through Friday, February 18.
"We were thrilled when Firstmark Credit Union approached us about joining our winter coat drive," said Sharlene Thum, vice president and co-founder of Five Star Cleaners.
"We are committed to the Credit Union philosophy of 'People Helping People,'" said Fred Hagerman, SVP/CMO of Firstmark Credit Union. "When you factor in that we have more than 90,000 members and 10 locations where coats can be dropped off, the 'COLD DAYS, WARM HEARTS Winter Coat Project' sounded like a great opportunity for us to get involved and help make a difference."
"As a gift for donating," adds Thum, "each person will receive a receipt for IRS purposes plus a $5 gift certificate good toward any future dry cleaning order courtesy of Five Star Cleaners."
For the last 30 years Five Star Cleaners has been collecting gently used winter coats and to date more than 30,000 have been donated, cleaned and distributed. Again this year all donations are earmarked for SAMMinistries and Christian Assistance Ministry.
Donors can drop off coats at any Five Star Cleaners location or Firstmark Credit Union branch. For more information go to myfivestarcleaners.com or firstmarkcu.org.
About Five Star Cleaners: Five Star Cleaners is a locally-owned family business for more than 30 years. As leaders is the dry cleaning industry, owners Richard Thum, Sharlene Thum and Bryan Newbold currently have 18 locations serving San Antonio.
About Firstmark Credit Union: Firstmark Credit Union provides financial services to anyone who lives, works, worships or attends school in Bexar County, as well as education-related employees in Bexar County and the 12 surrounding counties; and their relatives. Established in 1932, the Credit Union serves over 90,000 members and manages more than $700 million in assets. For more information, go to firstmarkcu.org.
###