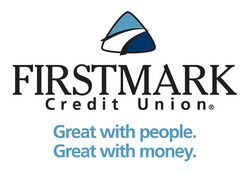 We have been closely watching the growth in Android device usage for some time. By December 2010, Firstmark Android users reached 30% of our mobile traffic, justifying the development of the app
San Antonio, TX (PRWEB) March 3, 2011
Firstmark Credit Union announced today the launch of their latest mobile platform, the Firstmark Android Application. "We are committed to helping members make the most of their money. For families on-the-go that means convenient and secure account access using your mobile phone. The Android app joins our iPhone app in providing this convenience to our members," said Leon Ewing, CEO/President.
"We have been closely watching the growth in Android device usage for some time. By December 2010, Firstmark Android users reached 30% of our mobile traffic, justifying the development of the app," said Fred Hagerman, SVP/Chief Marketing Officer.
"Our members increasingly depend on their mobile phone to keep up-to-date with their finances. We are committed to providing them with the access they need to their money, whether it be through our mobile website, our iPhone app or our new Android app," said Hagerman.
"Android for Firstmark Credit Union has everything you need while mobile. Our members can access their account anytime, anywhere -- check balances, transfer funds, view recent transactions, and pay bills right from their phone," added Hagerman.
Any member can go to http://mobile.firstmarkcu.org for the mobile friendly version of our site, and download both iPhone and Android versions of our apps. Enter your Account Access login and password and you'll have all your banking information at your fingertips.
Firstmark is also committed to working with local San Antonio small businesses, partnering with local software services company Common Sense, LLC to develop the app. "We are very happy to help Firstmark better serve their members with another useful mobile app," said Cesar D'Onofrio, CEO of Common Sense.
About Common Sense
Common Sense is an experienced services company specializing in powerful, easy to use and measurable software, websites and technology integrations. For more information, go to: GetCS.com.
About Firstmark Credit Union
Firstmark Credit Union provides financial services to anyone who lives, works, worships or attends school in Bexar County, as well as education-related employees in Bexar County and the 12 surrounding counties; and their relatives. Established in 1932, the Credit Union serves over 90,000 members and manages more than $700 million in assets. For more information, go to firstmarkcu.org.
Media Contact: Fred Hagerman
fredh(at)firstmarkcu(dot)org
(210) 308-7852
###