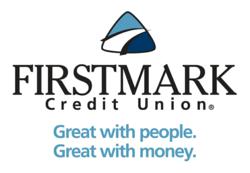 Dallas, TX (PRWEB) June 08, 2011
Firstmark Credit Union is proud to announce that Leon Ewing, President and CEO of San Antonio-based Firstmark Credit Union, has been elected as a Texas Credit League Director representing the League's District 8/San Antonio member credit unions.
Ewing brings to the League an impressive professional background and extensive experience, having served in the credit union movement nearly 40 years. He's been at the helm of Firstmark Credit Union for 27 of his 40-year credit union career. Whether he is serving on the Credit Union National Association's (CUNA) Supervision and Examination Sub-Committee, facilitating his duties on the boards for the Texas Business Lending Group, or giving back to his city by addressing concerns as a part of the San Antonio Greater Chamber of Commerce's Board of Directors, Ewing emphasizes the needs of his community as a top priority, a practice he will continue in his new director role.
As a League Director, Ewing will be in charge of providing direction to credit union management through his district, while also joining a panel of 20 other directors representing the League's districts and asset categories throughout the state of Texas. There are 547 Texas credit unions, with 34 of those institutions operating their main offices in League District 8/San Antonio.
About The Texas Credit Union League
The Texas Credit Union League is the official trade association for credit unions within the State of Texas. The League represents, on a state and federal level, nearly 600 credit unions state-wide, which are owned by over 7 million members (about one-third of the state's population). Organized in 1934, the Texas Credit Union League protects credit unions and promotes their growth, strength and unity. For more information, visit http://www.tcul.coop and http://www.creditunionmember.org; write to us at 4455 LBJ Freeway, Suite 1100, Dallas, Texas 75244, or call us at 469-385-6400.
About Firstmark Credit Union
Firstmark Credit Union provides financial services to anyone who lives, works, worships or attends school in Bexar County, as well as education-related employees in Bexar County and the 12 surrounding counties; and their relatives. Established in 1932, the Credit Union serves over 90,500 members and manages more than $700 million in assets. For more information, go to firstmarkcu.org.
FOR MORE INFORMATION, CONTACT
Fred Hagerman, CMO Marketing/Public Relations
Firstmark Credit Union
(210) 341-9602, ext. 10110
###