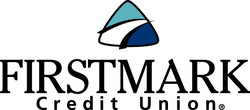 Firstmark Credit Union is committed to forward-thinking solutions, coupled with courteous, dependable service. ExactTarget will enable us to deliver more timely information and solutions
San Antonio, Texas (PRWEB) September 14, 2010
Firstmark Credit Union announced today it has selected email marketing and interactive marketing provider ExactTarget to power the financial cooperative's online communications. Serving more than 90,000 members in the San Antonio, Texas area, the Credit Union will use ExactTarget's Advanced Edition to create targeted emails featuring financial updates, new product information, and member surveys.
"Firstmark Credit Union is committed to forward-thinking solutions, coupled with courteous, dependable service. ExactTarget will enable us to deliver more timely information and solutions," said Fred Hagerman, senior vice president of marketing and public relations, "and, by extension, provide our members with even greater convenience."
The new online communications will integrate the Credit Union's customer relationship management database and Web analytics data from Adobe Genesis powered by Omniture Web Analytics and ExactTarget. Firstmark Credit Union will extend, expand, and enhance online communications to beyond the email inbox with ExactTarget's landing pages, allowing customers to access custom Web pages that will feature content specific to their financial interests and unique needs.
"ExactTarget provides Firstmark Credit Union the power to truly harness its data and build meaningful, relevant communications," said Tim Kopp, ExactTarget's chief marketing officer. "Our technology provides a powerful solution to create interactive marketing campaigns that resonate with customers and deliver business results."
The news of Firstmark Credit Union selecting ExactTarget's technology follows the launch of ExactTarget's Facebook X-Factors report. Facebook X-Factors is the fifth research brief in the six-part Subscribers, Fans & Followers series set for release through September. The series provides marketers exclusive insight into how U.S. consumers interact with brands online based on a series of focus groups, interviews and surveys conducted in March and April. For more information about the study, visit http://www.ExactTarget.com/sff.
About Firstmark Credit Union
Firstmark Credit Union provides financial services to anyone who lives, works, worships or attends school in Bexar County; education-related employees in Bexar County and the 12 surrounding counties; and their relatives. Established in 1932, the Credit Union serves over 90,000 members and manages more than $700 million in assets. For more information, visit https://www.firstmarkcu.org/
About ExactTarget
ExactTarget is a leading global provider of on-demand email marketing and interactive marketing solutions. The company's software as a service technology provides organizations a single platform to connect with customers via triggered and transactional email, integrated text messaging, landing pages and social media. Supported by collaborative global services teams, ExactTarget's technology integrates with more sales and marketing information systems than any other in the industry, including Salesforce.com, Microsoft Dynamics CRM, Omniture and Webtrends among many others. ExactTarget's software powers permission-based multi-channel communications for thousands of organizations around the world including Expedia.com, Aurora Fashions, Papa John's, CareerBuilder.com, Gannett Co., Inc., The Leukemia & Lymphoma Society, The Home Depot and Wellpoint, Inc. For more information, visit http://www.exacttarget.com or call 1-866-EMAILET.
Media Contact:
Fred Hagerman (Firstmark Credit Union) – 210.308.7852 or fredh(at)firstmarkcu(dot)org
###