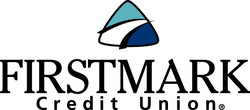 We all agree that illiteracy has absolutely no place in a world-class city like San Antonio. Let us continue to work towards realizing the incredible potential of our great city and build a better San Antonio, one book at a time
San Antonio, TX (PRWEB) September 28, 2010
Firstmark Credit Union was honored in a RESOLUTION by State Representative Joaquin Castro (District 125) for its outstanding efforts in support of the SAReads, city-wide book drive.
"We are pleased that through the generosity of our members and employees, we were able to collect close to 2,000 books and donate more than $1,000 to the SA Reads program," said Leon Ewing, CEO of Firstmark Credit Union.
SAReads, was founded this year by State Representative Joaquin Castro, Literacy San Antonio and San Antonio Youth Centers. Firstmark Credit Union joined the collaboration with the shared goal to help collect and distribute books to schools and nonprofit organizations across the city.
"We all agree that illiteracy has absolutely no place in a world-class city like San Antonio. Let us continue to work towards realizing the incredible potential of our great city and build a better San Antonio, one book at a time," said Representative Castro.
"We are driving partnerships and capacity-building efforts. This is just one effort driving our vision of 90% literacy by 2040," stated Pamela Toman, Executive Director of Literacy San Antonio. Other program partners were Half-Price Books, Barnes & Noble, the Twig, and the San Antonio Public Library.
September marks the close of the 2010 SAReads book drive. More than 60,000 books were collected through this initiative and will be distributed to more than 200 area schools, nonprofits and shelters.
About Firstmark Credit Union
Firstmark Credit Union provides financial services to anyone who lives, works, worships or attends school in Bexar County, as well as education-related employees in Bexar County and the 12 surrounding counties; and their relatives. Established in 1932, the Credit Union serves over 90,000 members and manages more than $700 million in assets.
For more information, go to http://www.firstmarkcu.org.
Media Contact: Fred Hagerman
210-308-7852/fredh(at)firstmarkcu(dot)org
###