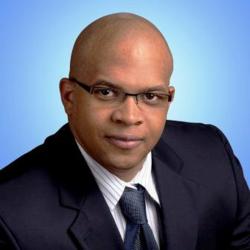 Fayetteville, NC (PRWEB) December 13, 2012
Hugh Stewart, founder of the newly launched Financial CoPilot, is asking businesses to pay attention to details that are often overlooked. Hugh and investment author Bob Diamond are hosting a free webinar today at 3 p.m. Eastern to explain the greatest fiscal cliff for business—ignoring cash flow.
The free webinar ( registration link) will help businesses refocus attention on financial reporting with special attention to cash flow. At the end of the webinar participants will have specific, actionable steps to take control of their business finances.
Here are just a few of the tips and strategies that will be covered:

Maximize cash flow and available cash
Protect against error, theft and fraud
Avoid IRS problems, expensive audits and painful penalties
Quickly understand important financial statements in 30 minutes a month or less
Effectively raise investment capital by understanding financial story
"Companies that are focused on profitability are at financial risk. We have developed an educational program that helps businesses understand how to monitor, manage and protect cash flow," commented Mr. Stewart.
The Cash Flow Multiplier is a 16-hour self-paced training program that helps business owners understand and improve their financial health. The Cash Flow Multiplier training course is being released today in conjunction with the webinar. This course educates business owners on how to create accountability systems for internal staff, how to link business metrics with financial reporting to gain clarity on the business' progress, and how to easily read and understand financial statements.
Business owners can learn more about the 7-stages of cash flow multiplication by visiting http://multiplymycashflow.com.
About Hugh Stewart:
Hugh Stewart is a sought after financial literacy mentor and authority and business coach, with extensive experience in a variety of industries. He has created and operated over 17 businesses within the last 10 years generating over $100+ million in revenues in industries such as money services, real estate, advertising, insurance consulting, and coaching. Hugh sold his largest company in 2011, which employed two people and technology (in the accounting department) to process over $40 million in transactions per year.
About Bob Diamond:
Bob Diamond is a nationwide recognized premier expert on real estate investing. Bob is a practicing real estate attorney, real estate developer, commercial real estate investing, wholesaling, subject to investing, buying out of bankruptcy and buying out of probate, as well as a published author of three books on foreclosure investing. You may be familiar with Bob from his appearances on FOX, NBC, or CNBC or on his real estate radio show.
Media Contact
Hugh Stewart
(910) 221-4567