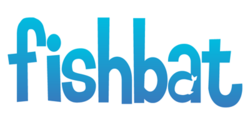 The only way to stay ahead of the curve is to adapt to changes and adjust to new technologies
Bohemia, NY (PRWEB) June 13, 2013
On June 13, fishbat, one of the nation's leading social media agencies, examines how productivity is improved in a workplace by using social media.
According to an article published by Network World, a new two-year Microsoft study found that using social media at work increases productivity. Due to a new global survey, nearly half of employees said that using social tools at work increases their output. However, more than 30 percent of companies still choose to refrain from using it during work time.
The article says the survey featured nearly 10,000 information workers in over 30 countries. The article reveals, "39 percent of employees feel there isn't enough collaboration in their workplaces, and 40 percent believe social tools help foster better teamwork."
Justin Maas, vice president of client relations at fishbat, says social media should not be written off as a distraction. "Social media tools are always going to be around," he says. "They are the way of the future. Companies may search for alternatives, but to grow in a workplace, social tools must be used to enhance foundations. Employees seek a better and broader outlet to work or express themselves in their environment."
Maas also says that encouraging the use of social tools within a company can create a comfortable ethic of working. "Social media is not distracting because it can, if used correctly, direct focus to where a company needs it," Maas says. "Companies can use social media to size up competitors while also boosting moral in the office. People can take a break from their hard work and relax for a while. Getting their minds off of work can actually help them focus better."
Social media is changing the business world, Maas explains. "The only way to stay ahead of the curve is to adapt to changes and adjust to new technologies."
fishbat, Inc. is an award-winning, full-service Internet marketing company and social media agency. We're branding experts dedicated to making your business a part of conversations that are already happening. Through social media management, search engine optimization (SEO), web design, and cutting-edge public relations strategies, we can raise awareness of your brand, strengthen your corporate image, and place your business in front of your ideal audience.