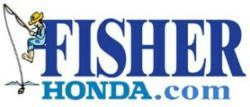 Enter to Win Fisher Honda's Million Mile Joe Contest!
Boulder, CO (PRWEB) November 06, 2011
Fisher Honda has long been one of the Boulder area's best Honda dealers, and they are proud to offer such reliable, long-lasting vehicles to drivers in the greater Denver area. Recently, the story of Million Mile Joe acted to remind them — and Honda lovers everywhere — just why Honda is one of the leading auto brands on the market today. As a further testament to Honda's superior quality and craftsmanship, Fisher Honda wants to hear from Colorado drivers who have accomplished similar feats with their own vehicles. They are currently sponsoring their very own Million Mile Joe Contest for drivers whose Honda vehicles have hit extremely high mileage and are still running well.
Million Mile Joe's story is an impressive one. In 1996, he bought his 1990 Honda Accord with 74,000 miles already on it. He recently surpassed the 1,000,000-mile mark, which many thought impossible. Aside from driving a Honda vehicle — long known for their excellent design and durability — Joe accomplished this incredible feat by following his owner's manual in every way possible and maintaining a rigorous maintenance schedule. He also replaced the radiator on two separate occasions in addition to the fuel pump and both cooling fans. Joe was clearly dedicated to his cause and to his vehicle.
Now Fisher Honda wants to find Colorado's Million Mile Joe! Area drivers can submit their vehicle information for a chance to win! More information on this high-mileage vehicle contest for Colorado drivers can be found by visiting Fisher Honda on Facebook. Finalists will be notified on November 25. Five people will be winners and must be present with their vehicle at Fisher Honda on December 3 to win — entrants who can't bring their vehicle in are ineligible. All finalists will be given lunch and prizes.
First place will get a two-night stay at Beaver Creek Hyatt and a Fisher VIP Club Card ($690 value). The first runner-up gets a full vehicle detail, three free oil changes, Fisher VIP Club Card, and a $50 gift certificate to Boulder Cork ($450 value), while the third place winner receives a free oil change, basic detail, $25 gas card, Fisher VIP Club Card, and a $50 gift certificate to the Boulder Cork ($235 value), with fourth place getting a free oil and basic detail to go with their Fisher VIP Club Card and $50 Boulder Cork gift certificate ($210 value). Finally, the fifth place winner will receive a free oil change, Fisher VIP Club Card, and $50 gift certificate to the Boulder Cork ($175 value).
Colorado drivers who think they have what it takes to be Colorado's Million Mile Joe can enter Fisher Honda's contest today. At Fisher Honda they pride themselves on giving back to their community with various contests, events, and incentives throughout the year. They also offer a great selection of new and used Honda vehicles. Drivers interested in joining their Million Mile Joe contest or checking out an all-new Honda vehicle can stop by their Boulder lot today.
# # #