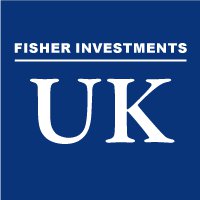 London, England (PRWEB) August 20, 2012
Fisher Investments UK has released its Autumn 2012 Markets Commentary. This report provides an in-depth analysis of recent global macroeconomic trends and a market forecast for the remainder of the year.
As detailed in the Markets Commentary, equities have rebounded since early summer, and Fisher Investments UK expects strong returns over the rest of this year. According to the report, "negative factors exist but, in [Fisher Investments UK's] view, are broadly known and lack much power to counter underappreciated positives." The report further details these positive drivers, which include the US's economic and corporate health and continuing global economic growth, and it discusses the potential market impact of the US's upcoming presidential election.
Elsewhere in the Markets Commentary, Fisher Investments UK discusses the UK government's ongoing economic stimulus efforts and upcoming financial regulation and how these might impact bank lending and future growth. The report also reviews recent events in the eurozone, such as France's and Greece's elections, Spain's bank bailout negotiations and rising Italian and Spanish sovereign debt yields. Additionally, Fisher Investments UK examines some of the eurozone's recent policy proposals and their potential effects on the region over time. Finally, the report studies China's recent economic performance and assesses how recent policy changes and stimulus measures and the upcoming leadership transition could impact Chinese growth and the global markets.
Fisher Investments UK's Markets Commentary is published quarterly and written under the direction of Fisher Investments' Investment Policy Committee, which oversees Fisher Investments' portfolio strategy and in-house research. The full version of this quarter's Markets Commentary can be downloaded here: http://www.fisherwealthmanagement.co.uk/investing-with-fisher/fisher-investments-research/
About Fisher Investments UK
Established in 2000, Fisher Investments UK is a wholly owned subsidiary of Fisher Investments, marketing its wealth management services to individuals and families in the United Kingdom. Founded in 1979 by Ken Fisher, Fisher Investments is an independent, privately owned money management firms with tens of billions under management. Fisher Investments maintains two principal business units, Fisher Investments Institutional Group and Fisher Investments Private Client Group, which serves a global client base of diverse investors, including over 100 large institutions and over 25,000 high net worth individuals. For additional information, visit: http://www.fisherinvestments.co.uk/