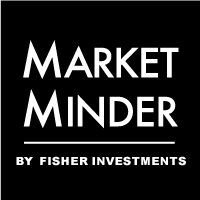 Woodside, CA (PRWEB) June 19, 2013
Fisher Investments released an update to its website, MarketMinder.com. Originally launched in 2007, the website provides daily capital markets-related commentary, including economic analysis and news aggregation. Daily MarketMinder content can be accessed via the Fisher Investments iPhone App, also updated and available at Apple's App Store.
MarketMinder's new layout includes several changes largely meant to optimize the reader experience and consolidate content. For example, daily cover stories and columns have been consolidated on the Commentary tab. More in-depth analysis can be found in a separate Research section. Perhaps one of the more notable changes is the Headlines page, which features a consolidated list of daily media clippings along with MarketMinder's point of view.
To invest well, Fisher Investments believes it's important to know what the general public, pundits and media think about reality, and to get this valuable perspective requires reading articles from a broad array of sources. MarketMinder's Editorial Staff scours more than 100 websites and blogs to bring you a powerful financial news aggregation destination—one that cuts through the noise. MarketMinder's writers gather articles and provide a brief snippet of Fisher Investments' thinking on the issues raised—whether or not the Editorial Staff agrees or disagrees with the perspective.
Readers can follow Fisher Investments MarketMinder on Facebook and Twitter, or subscribe to the weekly email digest. Along with the iPhone app, these are great ways to get up-to-date financial commentary and stay current with markets.
For more, visit MarketMinder.com or the App Store.
About Fisher Investments
Founded in 1979, Fisher Investments is an independent, privately-owned money management firm with tens of billions under management. Fisher Investments maintains two principal business units, Fisher Investments Institutional Group and Fisher Investments Private Client Group, which serve a global client base of diverse investors. Fisher Investments' clients include over 100 large institutions and over 25,000 high net worth individuals. Founder and CEO Ken Fisher has written the Forbes "Portfolio Strategy" column for over 28 years, has written ten books on investing and personal finance (four of which are best sellers), and was recently named by Investment Advisor magazine as one of the 30 most influential industry individuals in the last 30 years (Thirty for Thirty, May 2010).