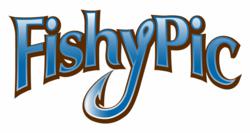 Delray Beach, FL (PRWEB) July 02, 2012
As fisherman we more often find ourselves strapped to a desk in an office instead of strapped into a chair on a boat. But now if you can't land a Bass during the workweek at least you can still see pictures of them. Tons of pictures, of all kinds of the fish we love to catch on a new website called, FishyPic.
FishyPic, conceptualized by Ian Shiell and Chris Rice, is a true Fishing Social Network. A virtual wall that allows us fisherman to "Hook" and share great pictures & videos of fish, boats, gear, and everything else that surrounds our fishing lifestyle.
On the site you can browse Tackle Boxes created by other users to discover new things or get new ideas, tips and tricks from fellow fishermen. Or create your very own Tackle Boxes and "Hook" all your favorite images on a single web page you can find anytime. Even share your "Hooked" images with your Fishing Buddies to figure out the best tackle for the day before you guys head out.
FishyPic is quickly becoming a popular tool for learning anything from fly tying to finding out who's responsible for bringing the beer for the boat. The FishyPic team is even working on a Charter Captain ratings section, so the next time you go on vacation, finding a highly rated & reputable Charter will be only a click away.
The best part of FishyPic besides all of the fishing pictures is the fact that there are zero Ads on the site. Which means that the users not the advertisers dictate what this glorious fishing picture site becomes. We just want to see pictures of fish not ads and certainly not another blog about fishing.
After all, ogling pictures of our glorious catch or even that of Fishing Buddy is what helps us get through our week till we can get back on the water. Until then the website's creators have promised to stay out of our way till the weekend is here when we can take more FishyPics to upload on Monday morning. For fisherman who do not yet know, the answer to your prayers is here. It's FishyPic.