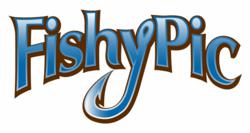 In addition to welcoming all fishermen, we wanted to create an environment that gives Charter Captains free exposure and advertising
Delray Beach, Florida (PRWEB) July 31, 2012
The FishyPic platform is quickly picking up steam in the professional fishing community with almost 80 registered Charter Captain users. This momentum doesn't appear to be slowing down in the near future, as word is quickly spreading that FishyPic is offering a completely free platform, to host and share all fishing pictures. In addition to the free hosting and sharing possibilities, the postings can turn FishyPic members into clients for the Captains. The website's popularity is also rubbing off on Google as well. The search giant is picking up on the social activity and has rocketed FishyPic.com from it's initial unranked position a month ago, to Google's first page position #2 when users search for "fishing pictures".
While the registered users on the fishing social network come from all over the United States, a large percentage of the FishyPic users come from Florida, arguably the Sport Fishing Capital of the World. FishyPic co-founders Ian Shiell and Chris Rice, both Florida natives, feel overwhelmed from the support from their home state, but also want to make sure that all fisherman feel welcome. "We've been totally embraced by the Florida fishing community which has been amazing, but our goal is to make fishermen from all over the world feel welcome", says FishyPic's co-founder and head of design, Chris Rice. Rice also added, "In addition to building a fishing social network, we wanted to create an environment that gives Charter Captains free exposure and advertising. We feel that it is a win-win for us and the Captains because our community gets more great pictures and Charter Captains can generate new clients at no cost."
FishyPic has made it simple and streamlined for Captains to upload pictures to share with potential clients without having to update their business website every time they take clients out for a day of fishing. As if it wasn't easy enough for the Charters, FishyPic is creating a free iPhone fishing app that will allow them to take the picture of the fish right from their boat. The picture will post immediately on FishyPic.com from the iPhone App which offers the Charter Captain free advertising instantly while everyone is still on the boat.
It's safe to say that if FishyPic.com continues to grow at this rapid pace, and sticks to their current winning formula, they will be hooking some fishermen and catching a lot of attention as well.