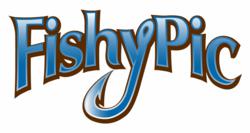 (PRWEB) November 30, 2012
FishyPic LLC, http://www.FishyPic.com, has released a new application for the iPhone that is available for instant download through the iTunes store. The app has been created in response to overwhelming demand from the members of FishyPic, an online social network created for fishermen. The new app allows its members to take pictures and instantly uploading them to share with friends, family and other members of FishyPic.com. Users can be notified within seconds when their fishing buddies have landed a fish. The FishyPic iPhone app can also integrate GPS coordinates onto a private map for each user and can also provide up to date weather forecasting capabilities.
FishyPic.com allows for sharing fishing pictures, stories and experiences through an integrated online platform. With features like 'Tackle Boxes' for collecting your favorite fishing images and the "Hook It" button that allows you to link externally to interesting fish related content. The website is both interactive and fun for fishing men and women of all ages. Each individual profile within the FishyPic website can be linked to Facebook and Twitter and now with the advent of the new iPhone app, the company is truly "Taking Fishing Social."
Fishermen nationwide can partake in the innovative and interactive fishing social network. Users can contribute photos and stories as often as they like, while being able to view the catch of the day and other videos and photos from fellow FishyPic users. Categories for posting are divided by the type of fishing and include offshore, inshore, freshwater, and fly fishing. Once the user selects the appropriate category, they can then post the photo under the type of fish they caught. The website also offers fishing items for sale as well as allowing users to post fishing excursions for sale such as guided kayak tours.
The FishyPic iPhone app is the newest way that members of FishyPic can utilize to extend their interactive sharing. The ability to take photos and instantly update them adds to the fun and excitement of the entire experience.
For more information or to download the app for free visit:
https://itunes.apple.com/us/app/fishypic/id555653923?mt=8