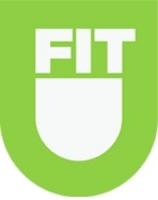 "Every participant will not only make a permanent shift in thought, but will also leave knowing how to perform practically any exercise correctly, design their own fitness program, and make confident food choices."
New York, NY (PRWEB) September 14, 2010
Just as students are heading back to their respective universities, New York City-based Behavioral Health & Fitness Expert, Motivational Speaker, and Healthy Lifestyle Spokesperson, Jeff Halevy, is announcing his "university," Fit U: Crash Course, a new seminar designed to rapidly improve the health of both mind and body.
The recurring seminar's inaugural weekend will take place October 9th & 10th 2010 in New York City.
"If you have been saying that you 'should be exercising,' 'should be thinner,' or 'should be healthier,' Fit U: Crash Course will give you the tools you need to live well, over the course of just one weekend," explains Halevy. He promises that Fit U: Crash Course will change how participants think, eat and move...virtually overnight!
Fit U: Crash Course is designed to give participants more value than endless garden-variety personal training sessions, nutrition counseling and therapist visits could ever provide. Over the course of just two days Halevy, who has been described as "Tony Robbins-meets-Jillian Michaels," will guide participants through the transformative internal changes and the practical "how-to" necessary to start living well now and sustain a healthy lifestyle.
With current increased economic concerns, fewer Americans are able to regularly see personal trainers, nutritionists and therapists; this, coupled with the growing obesity epidemic, motivated Halevy to create a more cost effective solution.
The seminar kicks off with Halevy's Five Steps to Permanent Change – empowering participants to change immediately – and culminates with both tried-and-true and cutting edge scientific methods of exercise, healthy eating and fat loss.
Halevy explains, "It really all does start with belief; if people believe, for example, they're going to be fat no matter what, they probably will be. It's a shame to see so many sabotaging their success."
And Halevy vows, "Every participant will not only make a permanent shift in thought, but will also leave knowing how to perform practically any exercise correctly, design their own fitness program, and make confident food choices."
An expert in both exercise science and behavioral health, Halevy has lectured internationally and has been featured in leading media outlets, calling on his unique background in Neuro-Linguistic Programming, Ericksonian Hypnosis and Personal Training. Halevy is the CEO and Founder of New York City-based Halevy Life.
For more information on Fit U: Crash Course, visit http://www.theFIT-U.com .
# # #