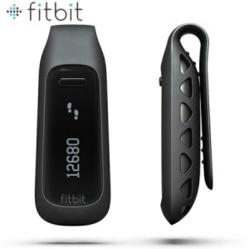 Mobile Fun now stock the full range of Fitbit fitness accessories
Birmingham, West Midlands (PRWEB UK) 27 June 2013
Mobile Fun, the UK's leading online retailer of mobile phone accessories, now stock the full range of Fitbit fitness accessories including all three wireless fitness trackers and the Fitbit Aria Wi-Fi Smart Scale.
The Fitbit activity trackers will help users keep fit by tracking their steps, distance traveled and calories. They help make tracking everyday fitness progress easy and the accompanying iOS and Android apps can be used to set goals, track performance and even track the amount of calories consumed.
The wireless trackers can even help their users sleep better. They can track sleep patterns and record how long and how well users have slept. More so, they feature a silent alarm system that can gently wake the wearer up without disturbing their partner.
Users can choose between the Fitbit Zip, the Fitbit One and the Fitbit Flex wireless activity trackers. They are all small and stylish which means that they can be used discreetly all day long.
It is recommended that users complement their activity tracker of choice with the Fitbit Aria Wi-Fi Scale which can monitor the weight, body fat, BMI and other parameters of up to 8 users and sync the data wirelessly to their individual accounts. This information can be very valuable in seeing the impact that the level of physical activity has had and deciding whether more intense training is required to meet the user's desired goal.
The whole range of Fitbit products is available to order from Mobile Fun.
-ENDS-
About Mobile Fun
Birmingham based MobileFun.co.uk is the UK's leading internet retailer for "everything first"; offering a range of mobile phones, mobile phone accessories.
Mobile Fun has offices in the UK, USA, Germany, Spain and France and delivers products to over 50 countries worldwide.
Mobile Fun were recently named the 'Best Accessory Retailer 2012' at the What Mobile Awards and won the title of 'Online Retailer of the Year' at the Mobile News Awards 2012 for the second year running.