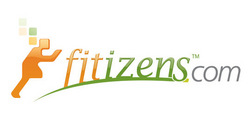 I created Fitizens to provide a unique and user-friendly forum for fitness enthusiasts and experts to connect on the latest news, information and to share tips
New York, NY (PRWEB) January 3, 2008
Just in time for 2008 New Year's Resolutions, Fitizens.com, a new kind of social networking community, announces the launch of a website that provides exclusive content and resources; connecting fitness enthusiasts to fitness gurus. The Fitizens website, offers expert advice, sample workouts, "how-to" fitness videos and much more from a growing community of over 150 fitness and wellness experts. Fitness enthusiasts can connect to local and national gurus to stay on top of their schedules, products, blog postings and more. Enthusiasts can also use fitizens.com to find a trainer or class when traveling or to find a local workout partner.
"I created Fitizens to provide a unique and user-friendly forum for fitness enthusiasts and experts to connect on the latest news, information and to share tips," says Debra Strougo, Fitness Expert, Online Marketer and Founder of Fitizens. "On Fitizens.com, real people can connect to fitness experts including personal trainers, group fitness instructors, nutritionists, wellness experts, and more. As fitness becomes a greater part of our daily lives, there is more of a need to provide the consumer with direct access to the industry's experts. Fitizens.com does just that."
Fitizens website features include:

Free access to local personal trainers, group fitness instructors, nutritionists, and other wellness professionals to set in motion a personal workout and wellness program
A robust Q&A where you can ask questions directly to experts
Access to sample workouts and routines
The latest in fitness trends, news, and product reviews.
Ways to connect to your favorite fitness trainers and gym-goers once you step outside the gym
A trainer search to find local and national experts
An easy to use web platform for experts to use to showcase themselves to enthusiasts both locally and globally
"As a fitness expert in NYC, there is more demand for my time than there are hours in my day," says Fitness Guru, Eric Von Frohlich. "Fitizens.com allows me to reach a larger segment of the fitness community than would otherwise have access to me." Fitness Experts use the Postings Areas and Q&A area to address very specialized fitness information, often in real time.
"Fitizens.com allows me to have a dialog with fitness experts. Instead of reading someone else's question in a magazine, I can ask my own and get a quick answer from a host of fitness experts," says Rachelle Berkman, fitness enthusiast.
Fitness enthusiasts like Rachelle can sign up to become members of the site for free, with access to local classes and events, rich media information, and opportunities to learn from and connect to a growing community of renowned fitness experts.
Contact:
Debra Strougo, Founder Fitizens.com
646.345.1131
Debra @ Fitizens.com
###