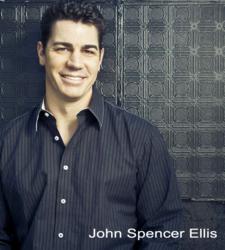 Knowing the right business, marketing and personal development skills is what takes an ordinary expert and transforms them into a world class expert.
(PRWEB) May 02, 2013
From a fitness business launched in a 400-square-foot studio apartment to a global fitness enterprise, fitness and personal development guru John Spencer Ellis has enjoyed the ideal combination of business and personal development in the fitness industry over the past 20-plus years. Putting that expertise to great use, the JSE Inner Circle helps other fitness pros, coaches, personal trainers and gym owners through a unique coaching and mentorship program.
Available online at http://johnspencerellis.com/coaching/, the JSE Inner Circle offers weekly lessons in both business and personal development – no assignments or tests, just a wealth of great information to help fitness pros improve their business and personal development skills and find the success they're seeking. All lessons are iPhone and iPad compatible.
"When combined together, business coaching and personal development training are truly the perfect combination to help fitness pros reach all of their goals and aspirations. I really appreciated my mentors and coaches along the way and enjoy helping others in the industry realize their personal, professional and financial dreams, which is exactly what the JSE Inner Circle was designed for," Ellis said.
JSE Inner Circle topics include making money with social media, building a personal brand, getting more quality clients, becoming a local celebrity in your niche, increasing your learning speed, communicating more effectively, how to build better personal and professional relationships, and many more.
"John Spencer Ellis continues to amaze me with his leading-edge programs. He has his pulse on what consumers need and is 10 steps ahead of other experts thinking. His programs are top notch, he gives you the paint-by-numbers steps to apply the techniques and the results you can achieve are only limited by your own actions. If you want to make a difference in your life, get inside the JSE Inner Circle. Everyone needs this!" said Kelli Calabrese, TV personality and exercise physiologist.
About John Spencer Ellis Enterprises
John Spencer Ellis Enterprises is a solutions provider for fitness and coaching professionals around the world, providing education, turn-key business programs, coaching and resources for new and advanced fitness and coaching professionals. For more information about John Spencer Ellis Enterprises or the JSE Inner Circle, please visit http://johnspencerellis.com/coaching/