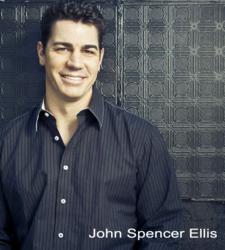 Fitness trainers love fitness and often fail at business until they learn these simple and effective strategies for success!
(PRWEB) July 04, 2012
What can a person do in 28 days? Change a habit? Lose a few pounds? How about change the entire trajectory of your fitness business? A proven 28-day fitness business solutions blueprint, available now for just $1 for the first month, shares effective fitness business strategies that can help anyone in the fitness industry make more money in less time.
Available online at http://www.fitnessbusinessexpert.com, the fitness business solutions program is called Fitness Fortunes. Through the program, fitness trainers can learn how to make almost 30 percent more in one-third less time while making social media work effectively for them. The fitness business program employs the most effective and up-to-date fitness business strategies, tips and tools.
"If you are sick and tired and frustrated with failed attempts with fitness business marketing, I can help you with step-by-step fitness solutions that work in any economy and any niche," said John Spencer Ellis, creator of Fitness Fortunes and founder of John Spencer Ellis Enterprises, a fitness and personal development solutions company. "Strategically marketing your fitness business must now include a big dose of social media marketing, proper sales funnels, video marketing, personal branding, SEO and a few other key items, which is what this 28-day program is all about."
The Fitness Fortunes program is designed for personal trainers, coaches and other fitness professionals who are looking to take their career to new heights, help more clients, make more money and find the career of their dreams. Fitness Fortunes employs full-length educational videos that teach everything a fitness pro needs to know about marketing, business strategies and running a successful fitness business today and tomorrow.
"When you truly apply yourself with some targeted fitness business strategies, your opportunities in the fitness business are endless," Ellis added. "You can honestly change your business, your income, your clientele and your life in just 28 days."
About John Spencer Ellis Enterprises
John Spencer Ellis Enterprises is a solutions provider for fitness and coaching professionals around the world, providing education, turn-key business programs, coaching and resources for new and advanced fitness and coaching professionals. For more information about John Spencer Ellis Enterprises or becoming a fitness business expert, please visit http://www.fitnessbusinessexpert.com