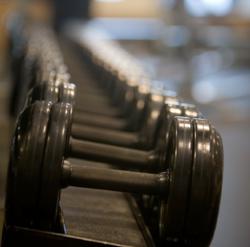 Even if you're on the right track, you'll get run over if you just sit there. - Will Rogers
Chino Hills, CA (PRWEB) August 06, 2012
Working in the fitness business is not a clear path. While most people begin working as a personal trainer for a major fitness chain, there comes a point where motivated individuals want to earn more. Unfortunately, little business skill training is packed into a typical certification course or degree. So the gap is bridged by industry professionals like "7 Figure" Sam Bakhtiar, CEO of the Fitness Concepts boot camp franchise in Chino Hills. For the month of August, he is offering free15-minute business coaching calls to anyone who texts "7FIGURES" to 77453.
"The point of the fitness business coaching call is to give people immediate answers to their most pressing questions," Sam Bakhtiar explains. "The path can be very murky, whether you're a trainer looking to get into running or your own business – or you have launched your own studio, but find it's not as satisfying or as lucrative as you imagined."
Sam Bakhtiar moved to America from Persia and graduated with a B.S. degree in Premed and Nutrition from Penn State University, as well as a doctorate of Chiropractic from Southern California University in LA. He won titles as a professional bodybuilder, trained clients and started the Fitness Concepts franchise. He studied the fitness business intensively and joined several mentorship programs to learn how to systematize his day-to-day processes. This new information changed his life and transformed him into the multi-millionaire he is today. Now he is generously sharing this knowledge with new and aspiring fitness business owners.
"In my most recent fitness business coaching call, a new studio owner called me up and said he was really unhappy with the fact that he had gone from being a personal trainer who made a difference in people's lives to having a boring desk job," Sam says. "He wanted to know whether he should quit his studio and go back to renting space at someone else's gym -- or let go of his employees and try to run the whole studio himself to get more hands-on training time."
Sam says these are the most typical type of fitness business calls he fields. People are often looking for a pep talk or advice. They feel as though their hearts aren't in the game anymore or they are not fulfilled, but aren't sure which step to take next. Many trainers are torn between doing what they love and providing a comfortable existence for their families. The average personal trainer brings in less than $50,000 a year, whereas a fitness business owner can bring in six or even seven-figure salaries.
In addition to his free fitness business coaching call offer, Sam Bakhtiar has a number of other resources to help industry entrepreneurs. They can read advice in the Super-Trainer blog at http://www.Super-Trainer.com or download a free copy of the "Six-Figures In 67 Days" manual. They can sign up for a year of business coaching with Sam by phone or attend one of his dynamic weekend workshops in Las Vegas. Individuals need only text "7FIGURES" to 77453 to get started.
About Sam Bakhtiar
Sam Bakhtiar is a Persian-born American with over twenty years of experience in fitness training and body building. After completing B.S in Premed and Nutrition, Sam also received a degree of doctorate of Chiropractics. Along with being one of the best fitness trainers, Sam is also a business and marketing expert. After establishing a successful fitness training business with substantial income, Sam is helping other professionals in the industry to achieve their business goals. For more information, please contact using the following information.
Contact Information:
Sam Bakhtiar
Fitness Concepts
909-393-9075
http://www.super-trainer.com