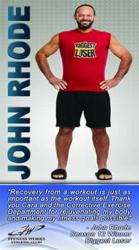 The Most Enjoyable Results Driven Atmosphere For All Ages And Fitness Levels
(PRWEB) September 24, 2012
"The people most successful at maintaining a fitness routine are the ones who create habits around it," says Fitness Works Phoenix Gym. "Establishing a habit means taking new actions that keep you coming to the gym or exercising."
Switch it up – Don't fall into a dull routine with fitness. Changing to enjoy – lifting weights, hiking, swimming, playing tennis, aerobics classes – switching up is mentally interesting and also exercises different parts of the body.
Let it be known – Set goals and let others know that's what is up. Pick one person close to be a champion, the person who does not allow nonsense in skipping a workout or eating those nachos.
Prioritize exercise – Organize a lifestyle around exercise, not the other way around. Most people allow life to derail them from their fitness goals, but make it the organizing principal, then the goals are much more achievable.
Morning exercise – Most studies show loads of benefits of exercising in the morning, not only for the physical and energy lifting advantages but because those who exercise in the morning are more likely to keep that routine.
Evening exercise – In missing the morning workout, make it a habit to establish a workout in the evening. Make it routine to go to the fitness gym before going home.
Push through tired – What derails many people from exercising is feeling too tired, but many studies show that being tired has very little impact in athletic performance.
Log it – Keep track of the important elements of a fitness routine. Days in the gym. Miles ran. Laps swum. Miles hiked. Watching those details not only allows an accurate measure , but keep a person mentally connected to their efforts.
Walk it off – Walking is one of the best exercises for those just coming back to the gym. Low stress. Try and get at least 30 minutes of walking a day.
Celebrate progress – First, notice fitness progress, with more than looser cloths and greater endurance; as well as better sleep. Clearer thinking. More energy. Less incidents of muscle soreness from activity. A better resting heartbeat. Go for a physical, and cheer many new fitness goals and progress.